Contributed by Heidi Lindroth PhD, RN, Postdoctoral Fellow at Indiana University School of Nursing and Indiana University School of Medicine, Center for Aging Research
Upwards of 4 million hospitalized adults experience delirium, a form of acute brain failure each year.1-3 The measurement of delirium severity, defined as the intensity of a delirious episode, is growing in importance. Prior research largely centered on the absence or presence of delirium and did not consistently evaluate delirium severity. The focus is shifting to include delirium severity as recent studies have shown that as delirium severity increases, so does the risk of mortality, institutionalization, and cognitive decline.4-6 As the number of studies measuring delirium severity grows, and clinical care considers the use of a delirium severity instrument, it is imperative that the chosen instrument(s) accurately capture delirium symptoms. Until recently, a synthesis of the available delirium severity instruments, and their accuracy, was not available.
NIDUS is pleased to highlight a systematic review of delirium severity measurement tools recently published on December 17, 2018 (link: https://www.ncbi.nlm.nih.gov/pubmed/30556827).7 This publication provides a comprehensive guide to the range and depth of available tools including an expert-guided process that selected the top-rated scales based on a priori criteria.7
The goals of this systematic review were threefold. First, PRISMA guidelines were followed to conduct a comprehensive review of the literature from 1974-March 2017 to summarize delirium severity tools. Studies were included that focused on delirium in the adult population, instruments were evaluated in 2 or more manuscripts, available in English, and full-text. The second goal was to evaluate the methodologic quality of the initial validation studies using the Consensus-based Standards for the Selection of Health Measurement Instruments (COSMIN). Lastly, the third goal enlisted an interprofessional panel of content experts that selected a set of top-rated delirium severity instruments based on pre-determined criteria including the COSMIN rating, frequency of use, symptom domain coverage, and evidence of construct and/or predictive validity.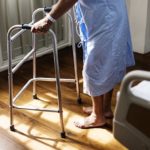 Forty-two instruments were identified from 228 included studies that focused on rating delirium and/or delirium severity. The Confusion Assessment Method-Severity Score (CAM-S, 47.8%), the Delirium Rating Scale-98-R (DRS-98-R, 44.3%), and the Memorial Delirium Assessment Scale (MDAS, 19.3%) were the three most frequently identified delirium severity tools. Eleven instruments were multi-domain and examined for their methodological quality in measuring delirium severity using the Consensus-based Standards for the Selection of Health Measurement Instruments (COSMIN). Each instrument was scored on a scale from 0-6 points, with a score of 6 indicating high accuracy and consistency in measurement. Scoring was based on their statistical methodology, reporting, and sample size evaluating areas such as content validity, internal consistency, and inter-rater reliability. Six out of eleven instruments scored greater than 5 points, with the Delirium Observation Scale (DOS) receiving the highest score of 6. More information on their scoring method including a table is provided in their online supplemental section (https://www.ncbi.nlm.nih.gov/pubmed/30556827).
In the final step, using a modified Delphi approach, six instruments were endorsed by an expert interprofessional panel of seven content experts who considered the following features: 1) instrument was used in two or more of the included studies; 2) >3.5 COSMIN score; 3) original validation study reports strong content and/or predictive ability; and 4) > 9 delirium symptom domains covered. Further information on the six recommended scales including rater qualifications, estimation of clinical outcomes, domains covered, and the estimated relative cost are available on Table 3 of the systematic review.
The bottom line: The six instruments selected by the expert panel include CAM-S, Confusional State Examination, Delirium-O-Meter, DOS, DRS-R-98, and MDAS. In an email exchange with Dr. Rich Jones, the first-author on this systematic review, he highlighted a few important points for consideration.8 First, this review demonstrates that the measurement and instrumentation of delirium severity is varied in terms of use, content, and quality. Second, it is important to remember that the COSMIN ratings are based on the original validation publication and would not include continuing work that may have been done to support the validity of those delirium severity measures. And finally, when researchers choose instruments it is likely based on practicality, feasibility, and local convention. While this systematic review provides a guide in selecting and evaluating delirium severity measurements, it does not provide a head-to-head comparative study. This leads to an important recommendation from this rigorous review; head-to-head comparisons of these six tools in an effort to further evaluate their performance.7,9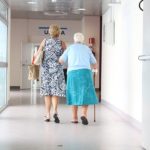 For clinical practice and healthcare systems, this review provides an avenue to start thoughtful discussions on how to best measure, and implement, delirium severity assessment into clinical practice. It is well known that healthcare clinicians struggle to recognize delirium and careful planning must be completed prior to implementing a new instrument to delineate how the instrument will direct patient care and improve outcomes.10-13 The potential to capture the burden of delirium holds important implications for clinical care. Information provided can inform the needs of the patient and family during and following hospitalization, can provide data on staff burden and safe staffing levels, and may inform delirium management strategies on which interventions are effective in reducing delirium severity.6,7
The great news is that all these tools are readily available for researchers and clinicians to use and informational cards and resources are found on the NIDUS website, https://deliriumnetwork.org/measurement/delirium-info-cards/. The NIDUS website also contains a delirium severity instrument crosswalk where scores can be converted between CAM-S, MDAS, and DRS-R-98, which can aid in comparisons or generalizability between studies.
References
Oh ES, Fong TG, Hshieh TT, Inouye SK. Delirium in older persons: Advances in diagnosis and treatment. Jama. 2017;318(12):1161-1174.
Flaherty JH, Yue J, Rudolph JL. Dissecting Delirium: Phenotypes, Consequences, Screening, Diagnosis, Prevention, Treatment, and Program Implementation. Clin Geriatr Med. 2017;33(3):393-413.
Inouye SK, Westendorp RG, Saczynski JS. Delirium in elderly people. Lancet. 2014;383(9920):911-922.
Vasunilashorn SM, Fong TG, Albuquerque A, et al. Delirium Severity Post-Surgery and its Relationship with Long-Term Cognitive Decline in a Cohort of Patients without Dementia. J Alzheimers Dis. 2018;61(1):347-358.
Vasunilashorn SM, Marcantonio ER, Gou Y, et al. Quantifying the Severity of a Delirium Episode Throughout Hospitalization: the Combined Importance of Intensity and Duration. J Gen Intern Med. 2016;31(10):1164-1171.
Khan BA, Perkins AJ, Gao S, et al. The Confusion Assessment Method for the ICU-7 Delirium Severity Scale: A Novel Delirium Severity Instrument for Use in the ICU. Crit Care Med. 2017;45(5):851-857.
Jones RN, Cizginer S, Pavlech L, et al. Assessment of Instruments for Measurement of Delirium Severity: A Systematic Review. JAMA Intern Medicine. 2018.
Jones RN. In: Lindroth H, ed. email ed2018.
Gross AL, Tommet D, D'Aquila M, et al. Harmonization of delirium severity instruments: a comparison of the DRS-R-98, MDAS, and CAM-S using item response theory. BMC Med Res Methodol. 2018;18(1):92.
Rice KL, Bennett MJ, Clesi T, Linville L. Mixed-methods approach to understanding nurses' clinical reasoning in recognizing delirium in hospitalized older adults. Journal Of Continuing Education In Nursing. 2014;45(3):136-148.
Rice KL, Bennett M, Gomez M, Theall KP, Knight M, Foreman MD. Nurses' Recognition of Delirium in the Hospitalized Older Adult. Clinical Nurse Specialist: The Journal for Advanced Nursing Practice. 2011;25(6):299-311.
Riekerk B, Evert JP, Hofhuis JGM, Rommes JH, Schultz MJ, Spronk PE. Limitations and practicalities of CAM-ICU implementation, a delirium scoring system, in a Dutch intensive care unit. Intensive and Critical Care Nursing. 2009;25(5):242-249.
Steis MR, Fick DM. Are nurses recognizing delirium? A systematic review. Journal Of Gerontological Nursing. 2008;34(9):40-48.