NIDUS is a collaborative, multidisciplinary network dedicated to the acceleration of scientific discovery in delirium research, through focused collaboration and creation of sustainable infrastructure to enhance innovative and high-quality research.
NIDUS was created in response to a call from the National Institutes on Aging to support a collaborative network to advance scientific research on the causes, mechanisms, outcomes, diagnosis, prevention, and treatment of delirium in older adults.
NIDUS II Pilot Grant Information Session (09/09/21)
Learn more about the NIDUS Focus Areas
Delirium Research Hub by the Numbers
Recent Posts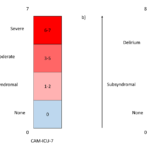 Karla D. Krewulak PhD and Kirsten M. Fiest PhD Department of Critical Care Medicine, University of Calgary, Calgary, AB, Canada Determination of delirium presence or absence may no longer be sufficient when tools exist to measure a delirium score which many be used to estimate delirium severity. Measurement of delirium severity has been identified as […]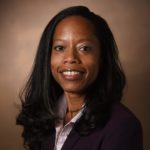 Contributed by Shawniqua Williams Roberson, M.Eng., M.D., Departments of Neurology and Biomedical Engineering, Vanderbilt University Medical Center, Nashville, TN. Dr. Williams is a graduate of the 2019 NIDUS Bootcamp. Many of us are familiar with the feeling of not getting enough sleep. Perhaps a storm rattled the windows all night, or the baby couldn't stop crying. […]
Stay up to date with NIDUS!
Sign up for our email list to receive our newsletters and occasional program announcements