Measurement and Harmonization Core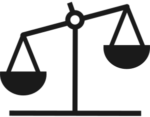 The aims of the NIDUS Measurement and Harmonization Core are to develop a repository of core measures for delirium screening, diagnosis and severity, and to harmonize data across all types of delirium studies. These efforts will enhance the quality and consistency of delirium measurement and enable investigators to compare and share data across studies, which allows for accelerated advances in delirium research.
For its harmonization aim, NIDUS will initially focus on harmonizing delirium severity measures. This project includes a systematic review of existing delirium severity measures as well as statistical techniques for data harmonization across measures. The harmonization method will include a modified-Delphi consensus process. If you are interested in learning more about this effort, please contact us for more information on how you can be involved.
Learn more about the Measurement Core from Dr. Rich Jones:  
Delirium Measurement Resources:
In addition to these resources, the Measurement and Harmonization Core has several additional projects and publications in process, which will be made available on this site.