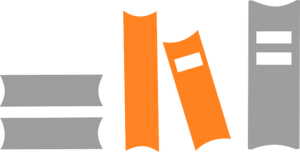 The searchable Delirium Bibliography page is one of our most popular features, allowing you to quickly gain access to the literature on delirium and acute care of older persons.  The NIDUS team keeps it updated for you on a monthly basis!  Feel free to search by author, title, year, keywords. It is primarily intended for clinicians and researchers interested in exploring these topics.
To retrieve full information, click on the title of the article and scroll down to read the abstract, journal, etc.
Each article is indexed by keywords taken from MEDLINE and other relevant databases.
You may base your search the Delirium Bibliography on as many search terms as you like. A search term can be a keyword, an author's name, all or part of an article's title, or the year of publication.
Total Records Found: 5252, showing 100 per page

Title
Authors
Journal
Year
Keywords
Prone positioning reduces frontal and hippocampal neuronal dysfunction in a murine model of ventilator-induced lung injury
Sparrow, N. A. Guidry, G. Anwar, F. Darwish, S. Kelly, S. A. Karumanchi, S. A. Lahiri, S.
Front Med (Lausanne)
2022

delirium
frontal cortex
hippocampus
interleukin-6 (IL-6)
neuronal injury
prone position
supine position
ventilation-induced lung injury

Association between the reactivity of local cerebral oxygen saturation after hypo-to-hypercapnic tests and delirium after abdominal surgery in older adults: A prospective study
Song, J. Cheng, C. Sheng, K. Jiang, L. L. Li, Y. Xia, X. Q. Hu, X. W.
Front Psychiatry
2022

abdominal surgery
delirium
local cerebral blood flow
older adults
regional cerebral oxygen saturation (rSO2)

Cardiac surgery, ICU sedation, and delirium: is dexmedetomidine the silver bullet
Smith, W. Whitlock, E. L.
Curr Opin Anaesthesiol
2022
In pursuit of inter-specialty consensus on excited delirium syndrome: a scoping literature review
Slocum, S. Fiorillo, M. Harding, E. Owen, J. Long, R. Dunn, T. Martin, I.
Forensic Sci Med Pathol
2022

Agitation
Excited catatonia
Excited delirium
Restraint-related deaths

Magnitude and associated factors of delirium among patients attending emergency department at Jimma medical center, Jimma, southwest Ethiopia, 2022
Sileshy, B. Hailesilasiie, H. Tesfaye, Y. Ababu, H.
BMC Psychiatry
2022

Humans
Cross-Sectional Studies
Ethiopia/epidemiology
*Hospitals
Emergency Service, Hospital
Benzodiazepines
Vision Disorders
*Delirium/diagnosis/epidemiology
Associated factors
Delirium
Emergency patients
Ethiopia
Jimma

Impact of Subsyndromal Delirium Occurrence and Its Trajectory during ICU Stay
Serafim, R. B. Dal-Pizzol, F. Souza-Dantas, V. Soares, M. Bozza, F. A. Póvoa, P. Luiz, R. R. Lapa, E. Silva J. R. Salluh, J. I. F.
J Clin Med
2022

Icu
cognitive dysfunction
critically ill
delirium
subsyndromal delirium

Association between frailty, delirium, and mortality in older critically ill patients: a binational registry study
Sahle, B. W. Pilcher, D. Litton, E. Ofori-Asenso, R. Peter, K. McFadyen, J. Bucknall, T.
Ann Intensive Care
2022

Clinical decision-making
Critically ill
Delirium
Frailty
Intensive care unit
Length of stay
Mortality

Pharmacologic treatment of delirium symptoms: A systematic review
Sadlonova, M. Duque, L. Smith, D. Madva, E. N. Amonoo, H. L. Vogelsang, J. Staton, S. C. von Arnim, C. A. F. Huffman, J. C. Celano, C. M.
Gen Hosp Psychiatry
2022

Adult
Humans
*Antipsychotic Agents/therapeutic use
*Delirium/drug therapy
Acetylcholinesterase/therapeutic use
Haloperidol/therapeutic use
Risperidone/therapeutic use
Agitation
Antipsychotics
Delirium
Dexmedetomidine
Pharmacologic agents

Haloperidol Versus Atypical Antipsychotics for Treating Delirium in Intensive Care Unit Patients: A Systematic Review
Sadhu, A. Valencia, C. Fatima, H. Nwankwo, I. Anam, M. Maharjan, S. Amjad, Z. Abaza, A. Vasavada, A. M. Khan, S.
Cureus
2022

atypicalantipsychotics
delirium
haloperidol
intensive care unit stay
pharmacology

Reporting of outcomes and measures in studies of interventions to prevent and/or treat delirium in older adults resident in long-term care: a systematic review
Russell, G. Rana, N. Watts, R. Roshny, S. Siddiqi, N. Rose, L.
Age Ageing
2022

Humans
Aged
*Long-Term Care
*Hospitalization
Consensus
Databases, Factual
Registries
core outcome set
delirium
geriatric
long-term care
older people
systematic review

Research progress on risk factors of delirium in burn patients: A narrative review
Ren, Y. Zhang, Y. Luo, J. Liao, W. Cheng, X. Zhan, J.
Front Psychiatry
2022

burn injury
delirium
diagnosis
mental disorders
risk factors

Association of delirium and spatial neglect in right-hemisphere stroke patients
Ott, J. Oh-Park, M. Boukrina, O.
Pm r
2022
A quality improvement project addressing the underreporting of delirium in hip fracture patients
Onizuka, N. Huyke-Hernández, F. A. Roby, M. A. Martell, T. F. Scislow, R. M. Jones, S. C. Olson, A. James, N. Switzer, J. A.
Int J Orthop Trauma Nurs
2022
Anesthesia and Postoperative Cognitive Impairment: Types of Knowing
Mutch, W. A. C.
Anesth Analg
2022

Humans
*Anesthesia/adverse effects
*Postoperative Cognitive Complications
*Delirium
*Anesthesiology
*Cognitive Dysfunction/chemically induced/diagnosis
Postoperative Complications/diagnosis/etiology
Anesthesia, General

Delirium detection using GAMMA wave and machine learning: A pilot study
Mulkey, M. Albanese, T. Kim, S. Huang, H. Yang, B.
Res Nurs Health
2022

Humans
Aged
*Delirium/diagnosis
Critical Illness
Pilot Projects
Prospective Studies
Gamma Rays
Machine Learning
biological rhythms
clinical
cognition
instrument development and validation
mental states
physiological states

Cohort profile: the Norwegian Registry of Persons Assessed for Cognitive Symptoms (NorCog) - a national research and quality registry with a biomaterial collection
Medbøen, I. T. Persson, K. Nåvik, M. Totland, T. H. Bergh, S. Treviño, C. S. Ulstein, I. Engedal, K. Knapskog, A. B. Brækhus, A. Øksengård, A. R. Horndalsveen, P. O. Saltvedt, I. Lyngroth, A. L. Ranhoff, A. H. Skrettingland, D. B. Naik, M. Soares, J
BMJ Open
2022

Humans
Aged
*Biocompatible Materials
Activities of Daily Living
Registries
Ambulatory Care Facilities
Cognition
*Dementia/diagnosis
delirium & cognitive disorders
dementia
geriatric medicine
old age psychiatry

Evaluation of Suvorexant and Lemborexant for the Prevention of Delirium in Adult Critically Ill Patients at an Advanced Critical Care Center: A Single-Center, Retrospective, Observational Study
Matsuoka, A. Tobita, S. Sogawa, R. Shinada, K. Murakawa-Hirachi, T. Shimanoe, C. Monji, A. Mizoguchi, Y. Miike, T. Sakamoto, Y.
J Clin Psychiatry
2022

Adult
Humans
Adolescent
Retrospective Studies
*Critical Illness/therapy
*Delirium/drug therapy
Orexin Receptor Antagonists/adverse effects
Critical Care

Managing delirium in acute inpatient units: A cross-sectional study of nursing teams' knowledge and perceived limitations
Martínez-García, M. Sánchez-López, E. Fernández-Trinidad, M.
Nurs Open
2022

delirium
education
hospitalization
nursing
nursing knowledge
older people

Delirium prevalence, risk factors and outcomes among patients with acute stroke: A multi-centre observational study
Mansutti, I. Saiani, L. Cargnelutti, D. Petrucco, S. Giannina, V. Di Domenico, C. Passadore, P. Palese, A.
J Vasc Nurs
2022

United States
Adult
Humans
Male
Female
*Stroke/complications/epidemiology
*Brain Ischemia/complications
Prevalence
*Hemorrhagic Stroke
*Delirium/etiology/complications
Risk Factors
Delirium
Longitudinal study
Nursing care
Outcomes
Post stroke delirium
Risk factors
interests.

DEX, Delirium and Dilemma
Magoon, R. Mahajan, S. Jose, J.
Braz J Cardiovasc Surg
2022

Cardiac Surgery
Delirium
Dexmedetomidine
Meta-Analysis
Randomized Controlled Trials.

Three key areas in progressing delirium practice and knowledge: recognition and relief of distress, new directions in delirium epidemiology and developing better research assessments
MacLullich, A. M. J. Hosie, A. Tieges, Z. Davis, D. H. J.
Age Ageing
2022

Humans
*Recognition, Psychology
Algorithms
Communication
Neuropsychological Tests
*Delirium/diagnosis/epidemiology/therapy
delirium
dementia
distress
epidemiology
neuropsychology

Postoperative delirium after transcatheter aortic valve replacement: An updated systematic review and meta-analysis
Ma, X. Chu, H. Han, K. Shao, Q. Yu, Y. Jia, S. Wang, D. Wang, Z. Zhou, Y.
J Am Geriatr Soc
2022

incidence
mortality
postoperative delirium
risk factors
transcatheter aortic valve replacement

Effect of Anaesthesia Depth on Postoperative Delirium and Postoperative Cognitive Dysfunction in High-Risk Patients: A Systematic Review and Meta-Analysis
Ling, L. Yang, T. X. Lee, S. W. K.
Cureus
2022

bispectral index monitoring
depth of anesthesia
elderly population
postoperative cognitive dysfunction
postoperative delirium

Potential value of cerebrospinal fluid α-synuclein in the identification of postoperative delirium undergoing knee/hip arthroplasty: The perioperative neurocognitive disorder and biomarker lifestyle study
Lin, X. Guo, Y. Dong, R. Wang, B. Bi, Y.
Front Neurosci
2022

biomarker
cerebrospinal fluid
knee/hip arthroplasty
postoperative delirium
α-synuclein

Association between preoperative dementia and hospital mortality in old old patients undergoing elective gastrointestinal surgery
Li, M. Liu, M. Li, C. Zhang, G. Wei, Y. Xu, Y. Li, T.
Aging Clin Exp Res
2022

Humans
Hospital Mortality
*Digestive System Surgical Procedures/adverse effects
Retrospective Studies
Elective Surgical Procedures/adverse effects
Mental Status and Dementia Tests
Postoperative Complications/etiology
Risk Factors
Dementia
Elective gastrointestinal surgery
Old old

Effect of remimazolam on the incidence of delirium after transcatheter aortic valve implantation under general anesthesia: a retrospective exploratory study
Kaneko, S. Morimoto, T. Ichinomiya, T. Murata, H. Yoshitomi, O. Hara, T.
J Anesth
2022

Aortic stenosis
Postoperative delirium
Remimazolam
Transcatheter aortic valve implantation

A survey study of delirium attitudes and knowledge among hospital medicine clinicians
Kaiksow, F. A. Gilmore-Bykovskyi, A. Golden, B. P.
J Am Geriatr Soc
2022
Mid- and Long-Term Surgical Outcomes Due to Infective Endocarditis in Elderly Patients: A Retrospective Cohort Study
Jussli-Melchers, J. Salem, M. A. Schoettler, J. Friedrich, C. Huenges, K. Elke, G. Puehler, T. Cremer, J. Haneya, A.
J Clin Med
2022

cardiac surgery
cardiopulmonary bypass
elderly patients
infective endocarditis

Effect of inpatient antibiotic treatment among older adults with delirium found with a positive urinalysis: a health record review
Joo, P. Grant, L. Ramsay, T. Nott, C. Zvonar, R. Jia, J. Yadav, K. Mollanji, E. He, W. Eagles, D.
BMC Geriatr
2022

Humans
Female
Aged
Aged, 80 and over
Male
*Inpatients
Urinalysis
Anti-Bacterial Agents/therapeutic use
Hospitalization
*Delirium/diagnosis/drug therapy/epidemiology
Asb
Asymptomatic bacteriuria
Choosing wisely
Delirium
Uti

Correlation Analysis of Inflammatory Markers CRP and IL-6 and Postoperative Delirium (POD) in Elderly Patients: A Meta-Analysis of Observational Studies
Huang, X. Li, L. Feng, Q.
J Environ Public Health
2022

Aged
Humans
*C-Reactive Protein
Interleukin-6
Retrospective Studies
Prospective Studies
Biomarkers
*Delirium/etiology

One-year Medicare costs associated with delirium in older hospitalized patients with and without Alzheimer's disease dementia and related disorders
Hshieh, T. T. Gou, R. Y. Jones, R. N. Leslie, D. L. Marcantonio, E. R. Xu, G. Travison, T. G. Fong, T. G. Schmitt, E. M. Inouye, S. K.
Alzheimers Dement
2022

Alzheimer's dementia
costs of illness
delirium
delirium severity
dementia
health-care costs

Nurses' competence in recognition and management of delirium in older patients: development and piloting of a self-assessment tool
Hoch, J. Bauer, J. M. Bizer, M. Arnold, C. Benzinger, P.
BMC Geriatr
2022

Humans
Aged
Self-Assessment
*Delirium/diagnosis/therapy
Reproducibility of Results
Inpatients
*Nurses
Clinical reasoning
Delirium
Delirium management
Delirium recognition
Educational intervention
Geriatric
Nursing
Older adult
Vignette-based questionnaire

Scoping review of the use of virtual reality in intensive care units
Hill, J. E. Twamley, J. Breed, H. Kenyon, R. Casey, R. Zhang, J. Clegg, A.
Nurs Crit Care
2022

Humans
*Virtual Reality
Intensive Care Units
Sleep
*Delirium
acceptability
effectiveness
intensive care
tolerability
virtual reality

Real-time location systems technology in the care of older adults with cognitive impairment living in residential care: A scoping review
Haslam-Larmer, L. Shum, L. Chu, C. H. McGilton, K. McArthur, C. Flint, A. J. Khan, S. Iaboni, A.
Front Psychiatry
2022

RTLS (Real-time location system)
cognitive impairment
dementia
long-term care
older adults
remote monitoring
residential care
wearable technological device

Exercise for acutely hospitalised older medical patients
Hartley, P. Keating, J. L. Jeffs, K. J. Raymond, M. J. Smith, T. O
Cochrane Database Syst Rev
2022

Aged
Aged, 80 and over
Female
Humans
Male
Activities of Daily Living
*Delirium/epidemiology
Exercise
*Quality of Life

Predictors of hospital readmission for patients diagnosed with delirium: An electronic health record data analysis in South London
Friedrich, M. E. Perera, G. Leutgeb, L. Haardt, D. Frey, R. Stewart, R. Mueller, C.
Acta Psychiatr Scand
2022

30-day readmission rates
Delirium
dementia
risk factors

The impact of ABCDE bundle implementation on patient outcomes: A nationwide cohort study
Frade-Mera, M. J. Arias-Rivera, S. Zaragoza-García, I. Martí, J. D. Gallart, E. San José-Arribas, A. Velasco-Sanz, T. R. Blazquez-Martínez, E. Raurell-Torredà, M.
Nurs Crit Care
2022

Adult
Humans
*Delirium/prevention & control
Cohort Studies
Intensive Care Units
Critical Care
Respiration, Artificial
Pain
delirium
early mobilization
mechanical ventilation
pain assessment
sedation

Pre- and intraoperative cerebral near-infrared spectroscopy and postoperative delirium: Results of a prospective cross-sectional trial
Fischer-Kumbruch, M. Jung, C. Hinken, L. Trübenbach, D. Fielbrand, R. Schenk, I. Diegmann, O. Krauß, T. Scheinichen, D. Schultz, B.
Medicine (Baltimore)
2022

Aged
Female
Humans
Male
Middle Aged
Cross-Sectional Studies
*Delirium/diagnosis/etiology
Monitoring, Intraoperative/methods
Oximetry/methods
Oxygen
Prospective Studies
*Spectroscopy, Near-Infrared/methods

Filiatreault, S. Grimshaw, J. M. Kreindler, S. A. Chochinov, A. Linton, J. Doupe, M. B.
A critical appraisal of delirium clinical practice guidelines relevant to the care of older adults in the emergency department with a synthesis of recommendations: an umbrella review protocol
Syst Rev
2022

Humans
Aged
*Records
Emergency Service, Hospital
Length of Stay
Registries
*Delirium/therapy
Review Literature as Topic
Delirium
Emergency services (hospital)
Evidence synthesis
Older adults
Practice guideline
Umbrella review

Delirium as late manifestation of infective endocarditis after transcatheter aortic valve implantation
Fantinati, J. Rossi, P. D. Conte, G. Cesari, M. Lucchi, T. Ciccone, S.
Age Ageing
2022

Humans
Aged
*Transcatheter Aortic Valve Replacement/adverse effects
*Prosthesis-Related Infections/epidemiology/etiology
*Endocarditis/etiology/complications
*Endocarditis, Bacterial/diagnosis/etiology
*Delirium/etiology/complications
*Aortic Valve Stenosis/surgery
Aortic Valve
Treatment Outcome
Risk Factors
delirium
endocarditis
older people
transcatheter aortic valve implantation (TAVI)

Cognitive function and delirium following sevoflurane or propofol anesthesia for valve replacement surgery: A multicenter randomized controlled trial
Duan, G. Y. Duan, Z. X. Chen, H. Chen, F. Chen, F. Du, Z. Y. Chen, L. Y. Lu, K. Z. Zuo, Z. Y. Li, H.
Kaohsiung J Med Sci
2022

multicenter randomized controlled trial
propofol
sevoflurane
valve replacement

Delirium in the intensive care unit: identifying difficulties in applying the Confusion Assessment Method for the Intensive Care Unit (CAM-ICU
Dos Santos, F. C. M. Rêgo, A. S. Montenegro, W. S. de Carvalho, Strf Cutrim, R. C. Júnior, A. A. M. Pereira, F. H. F. Dibai-Filho, A. V. Bassi-Dibai, D.
BMC Nurs
2022

Intensive care units
Nursing
Qualitative study

Aren't you forgetting something? Cognitive screening beyond delirium in the emergency department
de Moraes, G. S. Curiati, P. K. Avelino-Silva, T. J. Morinaga, C. V. Apolinário, D. Suemoto, C. K. Aliberti, M. J. R.
J Am Geriatr Soc
2022
Postoperative delirium: An independent risk factor for poorer quality of life with long-term cognitive and functional decline after cardiac surgery
de la Varga-Martínez, O. Gutiérrez-Bustillo, R. Muñoz-Moreno, M. F. López-Herrero, R. Gómez-Sánchez, E. Tamayo, E.
J Clin Anesth
2022

Cardiac surgery
Cognitive impairment
Functional impairment
Long-term outcomes
Postoperative delirium
Quality of life

Brain-penetrant calcium channel blockers are associated with a reduced incidence of neuropsychiatric disorders
Colbourne, L. Harrison, P. J.
Mol Psychiatry
2022

Humans
Female
Middle Aged
Calcium Channel Blockers/therapeutic use
Incidence
*Depressive Disorder, Major/drug therapy
Amlodipine/therapeutic use
Brain
*Dementia
*Hypertension

Gender differences in the correlation between body mass index and cognitive impairment among the community-dwelling oldest-old in China: a cross-sectional study
Chen, N. Cao, J. Zhang, W. Chen, Y. Xu, L.
BMJ Open
2022

Male
Female
Humans
Aged, 80 and over
Aged
Body Mass Index
Cross-Sectional Studies
*Independent Living
Thinness/epidemiology
Overweight/complications/epidemiology
Sex Factors
Activities of Daily Living
China/epidemiology
*Cognitive Dysfunction/epidemiology
delirium & cognitive disorders
epidemiology
geriatric medicine
health policy
old age psychiatry
public health

Association between preoperative on-site CCU visits and postoperative delirium in patients undergoing cardiac surgery: A retrospective cohort study
Chen, B. Wu, L. Fang, Z. Zheng, J. Dong, W. Hong, X. Jin, P.
Nurs Crit Care
2022

cardiac surgery
delirium duration
intensive care unit
postoperative delirium
preoperative visit

Language discordance in emergency department delirium screening: Results from a qualitative interview-based study
Chary, A. N. Torres, B. Brickhouse, E. Santangelo, I. Godwin, K. M. Naik, A. D. Carpenter, C. R. Liu, S. W. Kennedy, M.
J Am Geriatr Soc
2022
Impact of early mobilization on the duration of delirium in elderly hospitalized patients: A retrospective cohort pilot study
Anada, S. Iigaya, M. Takahashi, M. Soda, K. Wada, N.
Medicine (Baltimore)
2022

Male
Female
Humans
Aged
Aged, 80 and over
*Delirium/etiology/epidemiology
Pilot Projects
Early Ambulation/adverse effects
Retrospective Studies
Activities of Daily Living
Hospitalization

A Recipe for Delirium: Community-Acquired Pneumonia and Sickle Cell Anemia With Moyamoya Disease
Alier, F. Santana, L. Wasey, W. Grubb, L. Satti, A.
Cureus
2022

and transient ischemic attack (tia)
community aquired pneumonia
infection induced delirium
moyamoya disease (mmd)
stroke

Does time to surgery for traumatic hip fracture impact the efficacy of fascia iliaca blocks? A brief report
Akinola, K. Salottolo, K. Meinig, R. Fine, L. Madayag, R. M. Ekengren, F. Tanner, A., 2nd Bar-Or, D.
Trauma Surg Acute Care Open
2022

delirium
hip fracture

Longitudinal Profiling of Plasma Cytokines and Its Association With Postoperative Delirium in Elderly Patients Undergoing Major Lower Limb Surgery: A Prospective Observational Study
Zhang, Y. Hu, J. Zuo, W. He, P. Xue, Q. Feng, X. Zhang, Y. Maze, M.
Anesth Analg
2023

Humans
Aged
Middle Aged
*Cytokines
Interleukin-6
*Emergence Delirium
Prospective Studies
Longitudinal Studies
Lower Extremity

The implementation of nUrsiNg DEliRium preventive INterventions in the Intensive Care Unit (UNDERPIN-ICU): A qualitative evaluation
Tilburgs, B. Rood, P. J. T. Zegers, M. van den Boogaard, M.
Int J Nurs Stud
2023

Humans
*Delirium/prevention & control
Intensive Care Units
Critical Care
Focus Groups
*Physicians
Critical care nursing
Delirium
Implementation science
Qualitative research

Cardiac surgery, ICU sedation, and delirium: is dexmedetomidine the silver bullet?
Smith, W. Whitlock, E. L.
Curr Opin Anaesthesiol
2023

Humans
*Dexmedetomidine/adverse effects
*Delirium/etiology/prevention & control
Hypnotics and Sedatives/adverse effects
*Cardiac Surgical Procedures/adverse effects
Intensive Care Units

Inpatient GHB withdrawal management in an inner-city hospital in Sydney, Australia: a retrospective medical record review
Siefried, K. J. Freeman, G. Roberts, D. M. Lindsey, R. Rodgers, C. Ezard, N. Brett, J.
Psychopharmacology (Berl)
2023

Humans
Female
Male
*Sodium Oxybate/adverse effects
Retrospective Studies
Baclofen/therapeutic use
Inpatients
Prospective Studies
*Substance Withdrawal Syndrome/drug therapy
Hospitals, Urban
Diazepam
*Delirium/drug therapy/epidemiology
Medical Records
4-Butyrolactone/therapeutic use
1,4-butanediol
1,4bd
Gbl
Ghb
Gamma-butyrolactone
Gamma-hydroxybutyrate
Oxybate
Pharmacotherapy
Withdrawal

Delirium-associated medication in people at risk: A systematic update review, meta-analyses, and GRADE-profiles
Reisinger, M. Reininghaus, E. Z. Biasi, J. Fellendorf, F. T. Schoberer, D.
Acta Psychiatr Scand
2023

Adult
Humans
Prospective Studies
*Haloperidol/adverse effects
*Delirium/chemically induced/epidemiology/drug therapy
deliriogenic
delirium
drug associated delirium
medication
meta-analysis
systematic review

Sleep quality and quantity determined by polysomnography in mechanically ventilated critically ill patients randomized to dexmedetomidine or placebo
Oxlund, J. Knudsen, T. Sörberg, M. Strøm, T. Toft, P. Jennum, P. J.
Acta Anaesthesiol Scand
2023

Humans
*Dexmedetomidine
Hypnotics and Sedatives/therapeutic use
Polysomnography
Sleep Quality
Critical Illness
Respiration, Artificial
Intensive Care Units
*Delirium/drug therapy
critically ill
dexmedetomidine
sleep-quality
sleep-quantity

Falls Incidence Compared Between a Multibedded Ward Hospital and a 100% Single-Occupancy Room Hospital: An Uncontrolled Before-After Study
Hussain, F. van Dijk, M. Oudshoorn, C. Ista, E.
Herd
2023

Humans
Incidence
Controlled Before-After Studies
*Hospitals
*Delirium/epidemiology
Risk Factors
delirium
falls
incident reporting
single rooms

Effectiveness of nursing intervention to reduce delirium in adult critically ill - A protocol for a randomized trial
Gómez Tovar, L. O. Henao-Castaño Á, M.
Contemp Clin Trials Commun
2023

Delirium
Evidence-based nursing
Intensive care units
Nursing theory
Randomized controlled trials as topic

Variations in Clinical Practice: Assessing Clinical Care Processes According to Clinical Guidelines in a National Cohort of Hospice Patients
de Graaf, E. Grant, M. van de Baan, F. Ausems, M. Verboeket-Crul, C. Leget, C. Teunissen, S.
Am J Hosp Palliat Care
2023

Humans
*Hospices
Retrospective Studies
*Hospice Care
Palliative Care
Pain
*Delirium/drug therapy
delirium
guidelines
hospice
palliative sedation
quality care
research, authorship, and/or publication of this article

Altered EEG, disrupted hippocampal long-term potentiation and neurobehavioral deficits implicate a delirium-like state in a mouse model of sepsis
Consoli, D. C. Spitznagel, B. D. Owen, B. M. Kang, H. Williams Roberson, S. Pandharipande, P. Wesley Ely, E. Nobis, W. P. Bastarache, J. A. Harrison, F. E.
Brain Behav Immun
2023

Humans
Mice
Animals
*Long-Term Potentiation
Behavior
Delirium
Eeg
Long term potentiation
Memory
Neuroinflammation
Sepsis

Malignant Catatonia: A Review for the Intensivist
Connell, J. Oldham, M. Pandharipande, P. Dittus, R. S. Wilson, A. Mart, M. Heckers, S. Ely, E. W. Wilson, J. E.
J Intensive Care Med
2023

Humans
*Catatonia/diagnosis/etiology/therapy
Catatonia
critical illness
delirium
multidisciplinary critical care

Diagnostic yield of CT head in delirium and altered mental status-A systematic review and meta-analysis
Akhtar, H. Chaudhry, S. H. Bortolussi-Courval, É Hanula, R. Akhtar, A. Nauche, B. McDonald, E. G.
J Am Geriatr Soc
2022

CT head
altered mental status
delirium
high value medical care
overdiagnosis

Elevation of serum plasminogen activator inhibitor-1 predicts postoperative delirium independent of neural damage: a sequential analysis
Mietani, K. Hasegawa-Moriyama, M. Yagi, K. Inoue, R. Ogata, T. Shimojo, N. Seto, Y. Uchida, K. Sumitani, M.
Sci Rep
2022

Aged
Biomarkers
*Delirium/diagnosis/etiology
Humans
Inflammation Mediators
Perioperative Period
Postoperative Complications/diagnosis
*Trauma, Nervous System

Assessing prevalence and independent predictors of postoperative delirium in patients with head and neck cancer. Re: Crawford J E et al Postoperative delirium in patients with head and neck oral cancer in the West of Scotland. Br J Oral Maxillofac Surg 20
McCaul, J. A. Young, D. McMahon, J.
Br J Oral Maxillofac Surg
2022

*Delirium
*Head and Neck Neoplasms/surgery
Humans
*Mouth Neoplasms/surgery
*Osteoradionecrosis/surgery
Prevalence

Preoperative homocysteine modifies the association between postoperative C-reactive protein and postoperative delirium
Ma, X. Mei, X. Tang, T. Wang, M. Wei, X. Zheng, H. Cao, J. Zheng, H. Cody, K. Xiong, L. Marcantonio, E. R. Xie, Z. Shen, Y.
Front Aging Neurosci
2022

C-reactive protein
anesthesia
homocysteine
postoperative delirium
surgery

Head Computed Tomography Findings in Geriatric Emergency Department Patients with Delirium, Altered Mental Status, and Confusion: A Systematic Review
Liu, S. W. Lee, S. Hayes, J. M. Khoujah, D. Lo, A. X. Doering, M. de Wit, K. Nickels, C. H. Kennedy, M. Eagles, D. Carpenter, C. Arendts, G. Ragsdale, L.
Acad Emerg Med
2022
Potential value of preoperative fasting blood glucose levels in the identification of postoperative delirium in non-diabetic older patients undergoing total hip replacement: The perioperative neurocognitive disorder and biomarker lifestyle study
Liu, S. Xv, L. Wu, X. Wang, F. Wang, J. Tang, X. Dong, R. Wang, B. Lin, X. Bi, Y.
Front Psychiatry
2022

biomarkers
cerebrospinal fluid
cognitive
postoperative delirium
preoperative fasting blood glucose

New onset delirium prediction using machine learning and long short-term memory (LSTM) in electronic health record
Liu, S. Schlesinger, J. J. McCoy, A. B. Reese, T. J. Steitz, B. Russo, E. Koh, B. Wright, A.
J Am Med Inform Assoc
2022

deep learning
delirium
explainable machine learning
predictive models

The hotspots and publication trends in postoperative delirium: A bibliometric analysis from 2000 to 2020
Lin, X. Cao, Y. Liu, X. Yu, K. Miao, H. Li, T.
Front Aging Neurosci
2022

Pod
bibliometric
elderly
hotspots
publication trends

Donepezil treatment is associated with improved outcomes in critically ill dementia patients via a reduction in delirium
Lieberman, O. J. Lee, S. Zabinski, J.
Alzheimers Dement
2022

acetylcholine
critical illness
delirium
dementia
donepezil

Association of Incident Delirium With Short-term Mortality in Adults With Critical Illness Receiving Mechanical Ventilation
Li, H. C. Yeh, T. Y. Wei, Y. C. Ku, S. C. Xu, Y. J. Chen, C. C. Inouye, S. Boehm, L. M.
JAMA Netw Open
2022

Adult
Aged
Coma/epidemiology/etiology/therapy
*Critical Illness/therapy
Hospital Mortality
Humans
Intensive Care Units
Male
Prospective Studies
*Respiration, Artificial

A Nomogram to Predict Delirium after Hip Replacement in Elderly Patients with Femoral Neck Fractures
Li, B. Ju, J. Zhao, J. Qin, Y. Zhang, Y.
Orthop Surg
2022

Femoral neck fracture
Hip replacement
Nomogram
Postoperative delirium
Risk factors

Immunological risk factors for sepsis-associated delirium and mortality in ICU patients
Lei, W. Ren, Z. Su, J. Zheng, X. Gao, L. Xu, Y. Deng, J. Xiao, C. Sheng, S. Cheng, Y. Ma, T. Liu, Y. Wang, P. Luo, O. J. Chen, G. Wang, Z.
Front Immunol
2022

Complement C3
Humans
Intensive Care Units
Interleukin-6
Risk Factors
*Sepsis/metabolism
*Sepsis-Associated Encephalopathy
Tumor Necrosis Factor-alpha
Icu
gene expression
immune profile
monocyte
mortality
sepsis-associated delirium

Postoperative Delirium in Patients Receiving Hip Bipolar Hemiarthroplasty for Displaced Femoral Neck Fractures: The Risk Factors and Further Clinical Outcomes
Lee, D. H. Chang, C. H. Chang, C. W. Chen, Y. C. Tai, T. W.
J Arthroplasty
2022

bipolar hemiarthroplasty
femoral neck fracture
hip fracture
mortality
nighttime surgeries
postoperative delirium

Appraisal of Clinical Practice Guideline: Clinical Practice Guidelines for the Prevention and Management of Pain, Agitation/Sedation, Delirium, Immobility, and Sleep Disruption in Adult Patients in the ICU
Lang, J.
J Physiother
2022

Adult
Humans
*Pain/prevention & control
*Delirium/prevention & control/drug therapy
Intensive Care Units
Sleep
Critical Care

Validation of the Korean Version of the Delirium Diagnostic Tool-Provisional (K-DDT-Pro)
Kim, K. M. Shim, M. S. Yi, D. Jeon, S. Y. Kim, J. L.
Psychiatry Investig
2022

Delirium
K-DDT-Pro
Reliability
Validity
disclose.

Trazodone and Mianserin for Delirium: A Retrospective Chart Review
Kawano, S. Ide, K. Kodama, K. Kikuchi, Y. Sugihara, H. Fujisawa, D. Uchida, H. Mimura, M. Takeuchi, H.
J Clin Psychopharmacol
2022
PAINT I: the effect of art therapy in preventing and managing delirium among hospitalized older adults in the PAINT I study-a proof-of-concept trial
Katrin, S. Masuch, J. Lim, S. Habboub, B. Gosch, M.
Eur Geriatr Med
2022

Art therapy
Communication
Delirium
Non-pharmacological intervention
Prevention

Building collaborative relationships with family caregivers of hospitalized older persons with delirium superimposed on dementia: A qualitative study
Julian, P. Ploeg, J. Kaasalainen, S. Markle-Reid, M.
J Adv Nurs
2022

acute care
delirium
delirium superimposed on dementia
dementia
encephalopathy
family caregivers
nurses/midwives/nursing
older persons

Volatile Versus Total Intravenous Anesthesia on Postoperative Delirium in Adult Patients Undergoing Cardiac Valve Surgery: A Randomized Clinical Trial
Jiang, J. L. Zhang, L. He, L. L. Yu, H. Li, X. F. Dai, S. H. Yu, H.
Anesth Analg
2022
The Effect of Scenario-Based Learning on the Performance of Nurses Regarding Delirium in Cardiac Surgery Intensive Care Units: A Quasi-Experimental Study
Jahanbazi, A. Jokar, F. Kheirollahi, N.
Iran J Nurs Midwifery Res
2022

Delirium
Nurses
intensive care unit
simulation training
thoracic surgery

Influence of cardioplegic solution on incidence of delirium after CABG surgery: Use of Calafiore blood cardioplegia versus HTK - Bretschneider - solution in a single-center retrospective analysis from 2017 to 2021
Irqsusi, M. Loos, D. Dielmann, K. Ramzan, R. Wulf, H. Ghazy, T. Vogt, S. Rastan, A. J.
J Card Surg
2022

CABG procedure
cardioplegia
delirum
open heart surgery

Should neuroleptics be used in patients with delirium seen by palliative care?
Hui, D. Agar, M. Maeda, I.
J Pain Symptom Manage
2022

antipsychotic agents
confusion
delirium
drug therapy
inpatients
palliative care

Risk factors for postoperative delirium in elderly urological patients: A meta-analysis
Hua, Y. Chen, S. Xiong, X. Lin, C. Li, D. Tu, P.
Medicine (Baltimore)
2022

Aged
Anesthesia, General/adverse effects
*Delirium/epidemiology/etiology/prevention & control
Humans
Male
*Postoperative Complications/etiology
Risk Factors

Successful aging after elective surgery II: Study design and methods
Hshieh, T. T. Schmitt, E. M. Fong, T. G. Arnold, S. Cavallari, M. Dickerson, B. C. Dillon, S. T. Jones, R. N. Libermann, T. A. Marcantonio, E. R. Pascual-Leone, A. Shafi, M. M. Touroutoglou, A. Travison, T. G. Gou, R. Y. Tommet, D. Abdeen, A. Earp, B. Kun
J Am Geriatr Soc
2022

biomarkers
cognitive decline
cognitive impairment
delirium
dementia
long-term cognitive decline

Overestimation of the Causal Effects of Medications on Delirium During Postoperative Hospital Days
Hindman, B. J. Dexter, F.
Anesth Analg
2022

Humans
*Delirium/chemically induced/diagnosis
Postoperative Period
Hospitals
Postoperative Complications/chemically induced/diagnosis
Risk Factors

A new medication-based prediction score for postoperative delirium in surgical patients: Development and proof of feasibility in a retrospective patient cohort
Hindelang, V. Dimitriadis, K. Saller, T. Golla, K. Mannell, H. Hug, M. J. Strobach, D.
Pharmazie
2022

Humans
Male
Aged
Retrospective Studies
Feasibility Studies
*Postoperative Complications
*Delirium/chemically induced/diagnosis/epidemiology
Risk Factors
Cholinergic Antagonists

Forecasting Postoperative Delirium in Older Adult Patients with Fast-and-Frugal Decision Trees
Heinrich, M. Woike, J. K. Spies, C. D. Wegwarth, O.
J Clin Med
2022

clinical data prediction
fast-and-frugal decision trees
medical decision making
postoperative delirium
postoperative outcomes

Association of Delirium Incidence with Visitation Restrictions due to COVID-19 Pandemic in Patients with Acute Cerebrovascular Disease in a Stroke-Unit Setting: A Retrospective Cohort Study
Hahn, M. Gröschel, S. Gröschel, K. Uphaus, T.
Gerontology
2022

COVID-19 pandemic
Cerebrovascular disease
Delirium
Stroke
Stroke unit
Visitation restrictions

Nurses' assessment of subsyndromal delirium and barriers to assessment: A cross-sectional survey in the intensive care unit
Gao, Y. Zhang, C. Liao, C. Gan, X.
J Nurs Manag
2022

barriers
intensive care units
nurses
subsyndromal delirium

Anxiety as a Risk Factor for Postoperative Delirium in Elective Spine Deformity Surgeries: A National Database Study
Freedman, Z. Hudock, N. Hallan, D. R. Kelleher, J.
Cureus
2022

anxiety
delirium
elective surgical procedures
post-operative care
spine surgery

Presurgical diffusion metrics of the thalamus and thalamic nuclei in postoperative delirium: A prospective two-centre cohort study in older patients
Fislage, M. Winzeck, S. Stamatakis, E. Correia, M. M. Preller, J. Feinkohl, I. Spies, C. D. Hendrikse, J. J. C. Slooter A Winterer, G. Pischon, T. Menon, D. K. Zacharias, N.
Neuroimage Clin
2022

Diffusion kurtosis imaging
Diffusion magnetic resonance imaging
Neuroscience and Neuroanaesthesia
Postoperative delirium
Thalamic function

Long-Term Intensive Care Unit (ICU) Stays Can Lead to Long-Term Cognitive Impairment (LTCI): Neurosurgery Nursing Strategies to Minimize Risk
Fiani, B. Figueras, R. A. Samones, P. Lee, C. Castillo, A. Sangalang, B. Garcia Perez, F.
Cureus
2022

cognitive impairment
delirium
dementia
intensive care unit
long-term cognitive impairment
neural processes
neuro-critical care
nursing education
nursing strategies

Future without delirium: not quite there yet but we can start by prescribing touch
Fernandes, S. M. Adão-Serrano, M. Rodrigues, A. R. Belo, P.
Crit Care
2022

Humans
*Touch
*Delirium/drug therapy
Critical Care

Using Music for the Prevention of Delirium in Patients After Coronary Artery Bypass Graft Surgery: A Randomized Clinical Trial
Esfahanian, F. Mirmohammadsadeghi, A. Gholami, H. Neshat, S. Mansouri, M. Sadeghi, M. Bathaie, S. R. Heidari, Z. Mirmohammadsadeghi, M.
J Cardiothorac Vasc Anesth
2022

clinical trial
coronary artery bypass graft surgery
critical care unit
delirium screening
music listening

The association of chronic pain and postoperative delirium: a prospective observational cohort study
Eckert, S. C. Spies, C. D. Mörgeli, R. Kruppa, J. Heinrich, M.
Minerva Anestesiol
2022
Functional brain network and trail making test changes following major surgery and postoperative delirium: a prospective, multicentre, observational cohort study
Ditzel, F. L. van Montfort, S. J. T. Vernooij, L. M. Kant, I. M. J. Aarts, E. Spies, C. D. Hendrikse, J. Slooter, A. J. C. van Dellen, E.
Br J Anaesth
2022

brain network
cognitive impairment
connectivity
delirium
encephalopathy
fMRI
functional brain network
major surgery
postoperative delirium

Comparison of Intravenous and Inhalational Anesthetic on Postoperative Cognitive Outcomes in Elderly Patients Undergoing Cancer Surgery: Systematic Review and Meta-analysis
Ding, Y. Yu, J. Cui, F. Li, J.
J Perianesth Nurs
2022

Aged
*Anesthetics, Inhalation/adverse effects
Anesthetics, Intravenous/adverse effects
Cognition
*Delirium/epidemiology
Humans
*Neoplasms/surgery
Postoperative Complications/epidemiology
meta-analysis
neoplasms
propofol
sevoflurane

Examining Subjective Psychological Experiences of Postoperative Delirium in Older Cardiac Surgery Patients
Cohen, C. L. Atkins, K. J. Evered, L. A. Silbert, B. S. Scott, D. A.
Anesth Analg
2022
No record was found.