Contributed by Olga Boukrina, PhD, Research Scientist, Stroke Rehabilitation Research at The Kessler Foundation
Magnetic Resonance Imaging (MRI) offers an objective and quantitative measurement of brain health. The progress in MR imaging has made it possible to not only accurately measure brain volume, but also to assess the integrity of white matter connections in the brain. These connections help to send and receive neural impulses between remote patches of cerebral cortex. MRI can also measure blood flow, which is critical for supplying nutrients and oxygen to neural tissue, and it can identify the precise location of pathological and inflammatory processes in the human brain. With these tools at their disposal, researchers are now able to answer some of the burning questions about the pathology underlying acute brain breakdown that occurs in a patient with delirium.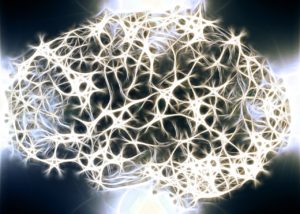 Michele Cavallari, M.D., is a radiologist in the Center for Neurological Imaging at the Brigham and Women's Hospital, and is the first author of a September 2017 issue article in "Neurology" – the official journal of the American Academy of Neurology, titled "Longitudinal diffusion changes following postoperative delirium in older people without dementia". I had the opportunity to ask Dr. Cavallari a few questions about his work.
1). Dr. Cavallari, what are your main findings with respect to white matter pathology in patients who develop delirium?
Dr. Cavallari: "Results from the SAGES (Successful Aging after Elective Surgery) study, an observational prospective study of a cohort of older surgical patients, showed that postoperative delirium is associated with brain abnormalities as measured by diffusion MRI, a technique that is particularly sensitive to microstructural pathology of the cerebral white matter."
Dr. Cavallari then explained that diffusion MRI scans taken before surgery were able to show abnormalities in several brain networks that were associated with patients developing delirium after their surgery, a finding reported in the April 206 issue of the journal "Brain".
Dr. Cavallari: "Interestingly, we observed two distinct spatial patterns of MRI abnormalities predisposing to delirium: an "aging-like" pattern involving frontal and parietal (posterior) regions that are critical for attention, and an "Alzheimer's-like" pattern involving the hippocampus and its connections. Considering that attention deficits represent a prototypical feature of the delirium syndrome, it is not surprising that patients with abnormalities in structural connectivity within the attention network are more likely to experience delirium under the stress of surgery and hospitalization. The diffusion abnormalities observed in the hippocampal circuit may represent a correlate of emerging Alzheimer's pathology, which is consistent with the established increased risk of delirium in patients with dementia."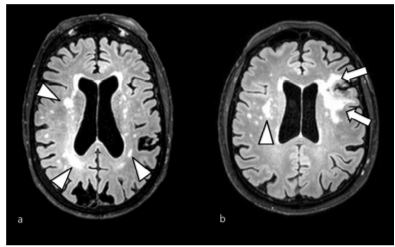 Dr. Cavallari also described diffusion MRI scans acquired one year after surgery in the same cohort of patients.  The goal of the study, highlighted in the September 2017 issue of Neurology, was to investigate the potential impact of delirium on subsequent development and accrual of brain abnormalities. The study showed that delirium occurrence and severity predicted diffuse white matter changes and these changes were associated with a decline in cognitive performance.
2). I also asked Dr. Cavallari about other magnetic resonance imaging modalities used in delirium research and whether these modalities can complement findings about white matter anomalies.
Dr. Cavallari explained that under the SAGES study, brain scans acquired from patients also included structural and perfusion MRI. The analysis of these scans is still ongoing, but according to Dr. Cavallari, based on some of the comprehensive analyses performed on the pre-surgical scans, it appears that diffusion MRI is more sensitive than these other modalities in detecting brain abnormalities associated with delirium.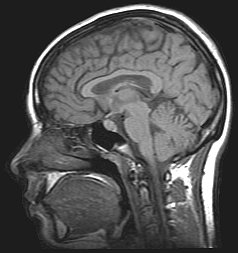 3). My final question to Dr. Cavallari asked him to explain how studying the brain can bring us closer to preventing and treating delirium.
Dr. Cavallari suggested that MRI may one day be used to identify patients who are at risk for developing delirium, and to implement prevention and treatment strategies based on MRI findings.  However, a word of caution was that "although the diffusion MRI findings are informative of the neural substrates and correlates of delirium, the relatively small magnitude of the effect observed wouldn't make it cost-effective to perform pre-surgical MRI scans to assess the individual risk of developing delirium or to guide decisions on treatment options based on individual MRI findings."
Obviously, a lot more work is needed to understand what early brain pathology makes someone vulnerable to delirium. In the meantime, the discoveries of researchers like Dr. Cavallari hold promise in helping the field to advance towards preventing more cases of delirium by developing ways to use magnetic resonance neuroimaging to inform clinical decisions.