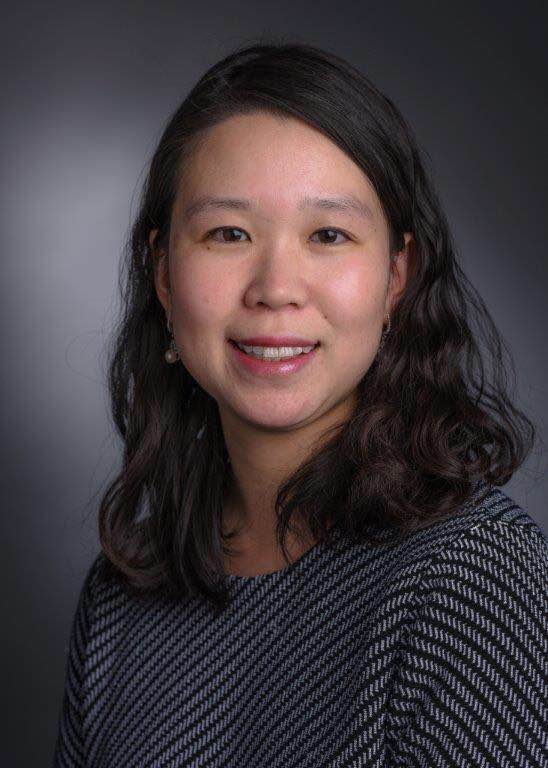 Contributed by Tammy T. Hshieh, MD MPH, Associate Physician at Brigham and Women's Hospital, Harvard Medical School and Research Faculty at the Aging Brain Center, Hebrew Senior Life
NIDUS supports junior researchers by seeding pilot grants. I was fortunate to have received such an award in 2017. At the time, I had recently completed a T32 research fellowship during which I attended two NIDUS delirium bootcamps. These were tremendously educational and inspiring – but I was struggling a bit to figure out what my research and clinical trajectory would be. It was the classic question of how much research and how much clinical work should I be doing to further my career trajectory while keeping me feeling fulfilled. The funding provided by NIDUS allowed me to carry out our project's major goal of better understanding how delirium severity affects older persons with and without Alzheimer's Disease and Related Dementias (ADRD). This project aimed to examine hospital outcomes important to patients and caregivers. This was especially important given the fact healthcare workers and family alike can intervene on mild-moderate delirium as long as it is detected and managed in a timely manner.
I am pleased to share one of our project's papers, which was recently published in the Journal of the American Geriatrics Society. This paper describes the association of delirium severity with important clinical outcomes at hospital discharge and at one-month follow-up in patients with ADRD and those without ADRD.
Our NIDUS-funded study was a retrospective analysis of a cohort of 352 medical and surgical patients at a single tertiary academic medical center. We determined by extensive chart review and expert panel process that 85 of these patients (25%) had ADRD. Patients with ADRD had significantly higher relative risk (RR) for incident delirium (RR=2.31, 95% Confidence Interval [CI] 1.64-3.28) as measured using the Confusion Asessment Method (CAM). ADRD patients also had more severe delirium with a higher peak CAM-S scores (mean difference=1.24 points, CI 0.83-1.65 [p<0.001]). Among ADRD patients, severe delirium significantly increased the relative risk for nursing facility stay (RR=2.22, CI 1.05-4.69), p=0.04 and mortality (RR=2.10, CI 0.89-4.98, p=0.09). Interestingly, among patients without ADRD, severe delirium was also associated with significantly increased risk for all poor outcomes except mortality. Patients without ADRD had prolonged length of stay in hospital (RR=1.47, CI 1.18-1.82) and increased discharge to post-acute nursing facility (RR=2.17, CI 1.58-2.98). They also saw decline in ADLs (RR=1.30, CI 1.05-1.60) and on-going nursing facility stay at one-month (RR=1.93, CI 1.31-2.83).
The bottom line: Severe delirium is associated with increased risk for poor clinical outcomes in patients with and without ADRD. In both groups, severe delirium increased risk of nursing home placement. In ADRD patients, delirium was more severe and associated with a trend towards increased mortality at one month.
Delirium severity, however, can be affected by various interventions and understanding its role in delirium and ADRD helps us better elucidate its pathophysiology, treatment and prevention.
This study holds important implications for the need to prevent severe delirium in patients both with and without ADRD. In our paper, we recommended targeted multi-component, non-pharmacologic strategies such as the Hospital Elder Life Program, which have demonstrated significant impact on preventing delirium.4,5 These "low-tech, high-touch" interventions include frequent orientation, sleep-wake cycle preservation, early mobility, hydration and correcting visual/hearing impairments.4 The HELP protocols have been effectively adapted for patients with ADRD. They have also been found to be helpful in preventing severe delirium and we suggest implementing these non-pharmacalogic strategies in the hospital and when transitioning to post-acute nursing facilities/rehabilitation. Future intervention trials focusing on prevention of severe delirium specifically in those with ADRD are greatly needed.
There is much potential future work based on the results of this study. We are currently working on examining the economic cost attributable to severe delirium and developing more nuanced and refined delirium severity measures. Our research group is also working on examining other important risk factors and outcomes associated with severe delirium such as socioeconomic status and caregiver burden. Stay tuned to NIDUS blogs and twitter for updates!
References:
Association As. Alzheimer's Disease Facts and Figures. Alzheimers Dementia. 2017;2017(13):325-373.
Fick DM, Steis MR, Waller JL, Inouye SK. Delirium superimposed on dementia is associated with prolonged length of stay and poor outcomes in hospitalized older adults. Journal of Hospital Medicine. Sep 2013;8(9):500-505.
Fong TG, Jones RN, Marcantonio ER, et al. Adverse outcomes after hospitalization and delirium in persons with Alzheimer disease. Annals of Internal Medicine. Jun 19 2012;156(12):848-856, W296.
Hshieh TT, Yang T, Gartaganis SL, Yue J, Inouye SK. Hospital Elder Life Program: Systematic Review and Meta-analysis of Effectiveness. The American Journal of Geriatric Psychiatry : official journal of the American Association for Geriatric Psychiatry. Oct 2018;26(10):1015-1033.
Hshieh TT, Yue J, Oh E, et al. Effectiveness of multicomponent nonpharmacological delirium interventions: a meta-analysis. JAMA Internal Medicine. Apr 2015;175(4):512-520.