NIDUS is a collaborative, multidisciplinary network dedicated to the acceleration of scientific discovery in delirium research, through focused collaboration and creation of sustainable infrastructure to enhance innovative and high-quality research.
NIDUS was created in response to a call from the National Institutes on Aging to support a collaborative network to advance scientific research on the causes, mechanisms, outcomes, diagnosis, prevention, and treatment of delirium in older adults.
Learn more about the NIDUS Focus Areas
Delirium Research Hub by the Numbers
Recent Posts
The NIDUS Pilots and Innovation Task Force is accepting proposals for pilot grants focused on delirium research, due on November 7, 2018. The Pilots and Innovation Task Force has identified three major themes of special interest for the pilot grants below, each representing a research area likely to have broad impact on the field. However, […]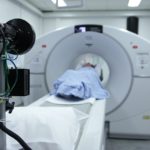 Contributed by Olga Boukrina, PhD, Research Scientist, Stroke Rehabilitation Research at The Kessler Foundation Magnetic Resonance Imaging (MRI) offers an objective and quantitative measurement of brain health. The progress in MR imaging has made it possible to not only accurately measure brain volume, but also to assess the integrity of white matter connections in the […]
Stay up to date with NIDUS!
Sign up for our email list to receive our newsletters and occasional program announcements