NIDUS is a collaborative, multidisciplinary network dedicated to the acceleration of scientific discovery in delirium research, through focused collaboration and creation of sustainable infrastructure to enhance innovative and high-quality research.
NIDUS was created in response to a call from the National Institutes on Aging to support a collaborative network to advance scientific research on the causes, mechanisms, outcomes, diagnosis, prevention, and treatment of delirium in older adults.
NIDUS II Pilot Grant Information Session (09/09/21)
Learn more about the NIDUS Focus Areas
Delirium Research Hub by the Numbers
Recent Posts
Contributed by Benjamin K. I. Helfand, MSc, MD/PhD (candidate), University of Massachusetts Medical School Delirium affects approximately 3 million older Americans annually, accounting for over $164 billion in healthcare expenditures.1 Delirium disproportionately affects our older population (over age 65) with major public health implications. Development of delirium is associated with prolonged hospitalization, cognitive decline, and […]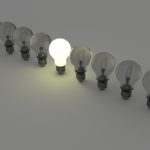 Contributed by Heidi Lindroth, PhD RN, T32 Postdoctoral Fellow, Indiana University School of Medicine, Division of Pulmonary and Critical Care Medicine, Center for Health Innovation and Implementation Science The COVID-19 pandemic has brought the terror of delirium to the forefront. Featured articles in the New York Times, the Atlantic, and others, have highlighted the enormous […]
Stay up to date with NIDUS!
Sign up for our email list to receive our newsletters and occasional program announcements