NIDUS is a collaborative, multidisciplinary network dedicated to the acceleration of scientific discovery in delirium research, through focused collaboration and creation of sustainable infrastructure to enhance innovative and high-quality research.
NIDUS was created in response to a call from the National Institutes on Aging to support a collaborative network to advance scientific research on the causes, mechanisms, outcomes, diagnosis, prevention, and treatment of delirium in older adults.
Learn more about the NIDUS Focus Areas
Recent Posts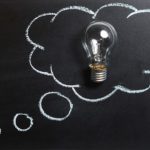 $50,000 pilot funding opportunity for researchers interested in delirium The Network for Investigation of Delirium: Unifying Scientists is offering two $50,000 pilot grants for proposals […]
Continue reading

Contributed by Madeline D'Aquila, BS, Clinical Research Associate II & Annie Racine, PhD, MPA, both of the Institute for Aging Research, Harvard Medical School, Boston, […]
Continue reading
Stay up to date with NIDUS!
Sign up for our email list to receive our newsletters and occasional program announcements