NIDUS is a collaborative, multidisciplinary network dedicated to the acceleration of scientific discovery in delirium research, through focused collaboration and creation of sustainable infrastructure to enhance innovative and high-quality research.
NIDUS was created in response to a call from the National Institutes on Aging to support a collaborative network to advance scientific research on the causes, mechanisms, outcomes, diagnosis, prevention, and treatment of delirium in older adults.
NIDUS II Pilot Grant Information Session (09/09/21)
Learn more about the NIDUS Focus Areas
Delirium Research Hub by the Numbers
Recent Posts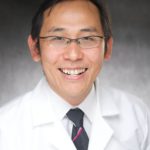 Hi everyone, My name is Sangil Lee, and I am currently working at the University of Iowa Carver College of Medicine as a clinical associate professor. Tell us how you got started in delirium research. My passion for clinical research has been with me since I became a physician in 2005, when […]
Contributed by Zoë Tieges, PhD, Psychology Research Fellow, Geriatric Medicine, Usher Institute, The University of Edinburgh Severity grading of delirium in research and clinical practice may have important value in monitoring clinical course and recovery, in providing prognostic information for risk stratification, in informing treatment, and as endpoints in clinical trials. Fine-grained measures of delirium […]
Stay up to date with NIDUS!
Sign up for our email list to receive our newsletters and occasional program announcements