NIDUS is a collaborative, multidisciplinary network dedicated to the acceleration of scientific discovery in delirium research, through focused collaboration and creation of sustainable infrastructure to enhance innovative and high-quality research.
NIDUS was created in response to a call from the National Institutes on Aging to support a collaborative network to advance scientific research on the causes, mechanisms, outcomes, diagnosis, prevention, and treatment of delirium in older adults.
NIDUS II Pilot Grant Information Session (09/09/21)
Learn more about the NIDUS Focus Areas
Delirium Research Hub by the Numbers
Recent Posts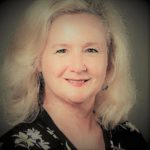 Contributed by Kimberly Oosterhouse, PhD, RN, CNE, Loyola University Chicago, NIDUS Pilot Grant Awardee "Kim, I think this is it; she is not responding to me. Can you please come and be with us?" These are the words I woke up to one morning 16 years ago. My distraught grandfather called me from the inpatient […]

Every other month, the Delirium Research Hub selects an investigator and research study included in the Delirium Research Hub to feature as a Spotlight Investigator. This month, we are featuring Dr. Miles Berger, MD, PhD for his study "Markers of Alzheimer's Disease and Cognitive Outcomes after Perioperative Care (MADCO-PC)." This study investigates whether changes in […]
Stay up to date with NIDUS!
Sign up for our email list to receive our newsletters and occasional program announcements