NIDUS is a collaborative, multidisciplinary network dedicated to the acceleration of scientific discovery in delirium research, through focused collaboration and creation of sustainable infrastructure to enhance innovative and high-quality research.
NIDUS was created in response to a call from the National Institutes on Aging to support a collaborative network to advance scientific research on the causes, mechanisms, outcomes, diagnosis, prevention, and treatment of delirium in older adults.
Greetings from Dr. Sharon Inouye!
Learn more about the NIDUS Focus Areas
Delirium Research Hub by the Numbers
Recent Posts
The Journal of Geronotological Nursing has published an editorial titled "Network for Investigation of Delirium Across the U.S. (NIDUS): Advancing the Field of Delirium with a New Interdisciplinary Research Network" in their May 2017 issue. The editorial describes the NIDUS program and provides a framework for how NIDUS will help advance the field of delirium research. Donna […]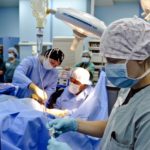 Delirium – a serious disturbance in mental abilities that results in confused thinking and reduced awareness of the environment – is a costly and common condition. Though delirium can affect anyone, it is most prevalent in the elderly, affecting up to 50% of hospitalized seniors. However, it is not yet known why some individuals develop […]
Stay up to date with NIDUS!
Sign up for our email list to receive our newsletters and occasional program announcements