NIDUS is a collaborative, multidisciplinary network dedicated to the acceleration of scientific discovery in delirium research, through focused collaboration and creation of sustainable infrastructure to enhance innovative and high-quality research.
NIDUS was created in response to a call from the National Institutes on Aging to support a collaborative network to advance scientific research on the causes, mechanisms, outcomes, diagnosis, prevention, and treatment of delirium in older adults.
NIDUS II Pilot Grant Information Session (09/09/21)
Learn more about the NIDUS Focus Areas
Delirium Research Hub by the Numbers
Recent Posts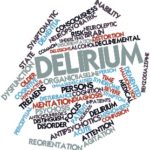 Beyond delirium: The neuropsychiatric dimensions of COVID-19 By Mark Oldham, MD The data are clear and, sadly, just as clearly predictable.1,2 COVID-19 has caused delirium—lots of it in fact. Twenty to 30% of older adults with COVID-19 develop delirium, with older adults at higher risk of delirium than younger adults.3 Older adults with COVID-19 commonly […]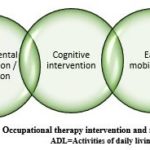 Contributed by Evelyn Alvarez1,2,3  & Juan Pablo Saa4 1 Centro de Estudios en Neurociencia Humana y Neuropsicología, Facultad de Psicología, Universidad Diego Portales, Chile, 2 Facultad de Ciencias de la Salud, Universidad Central de Chile, Chile, 3 Departamento de Terapia Ocupacional y Ciencia de la Ocupación, Facultad de Medicina, Universidad de Chile, Chile, 4 Florey […]
Stay up to date with NIDUS!
Sign up for our email list to receive our newsletters and occasional program announcements