Contributed by Flavia Barreto Garcez, MD & Thiago J. Avelino-Silva, MD, PhD, Division of Geriatrics, University of São Paulo Medical School
Changes in mental status are common in older adults admitted to both acute and long-term care facilities. Although several neuropsychiatric conditions can be responsible for these alterations, delirium is often a key cause.1,2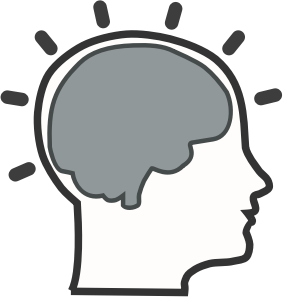 In long-term care facilities (LTC), patients suffering from delirium have a higher risk of adverse outcomes, such as functional decline, hospitalization and death.2-3 Sadly, half of the cases of delirium in nursing homes go undetected during routine care.4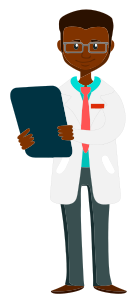 In a LTC facility, the nursing staff provide around-the-clock care to LTC residents, making it reasonable to infer that a nurse-based assessment could be an effective approach to screen for delirium in this scenario. However, work overload and lack of systematic education hamper delirium detection efforts. Given that most bedside tools to diagnose delirium take between five and ten minutes to be completed, it is no surprise that the staff would find it difficult to comply with multiple daily assessments for every resident in their care.
A study published in 2015 by Voyer and colleagues proposed to tackle this dilemma by developing a brief nurse-based tool to screen for delirium, a tool currently described on the NIDUS Website.5 Their RADAR (Recognizing Acute Delirium As part of your Routine) instrument takes advantage of the time nurses already spend with patients to obtain information about their mental status. It begins with the sentence "When you gave the patient his/her medication (…)", followed by the three questions:
"Was the patient drowsy?"
"Did the patient have trouble following your instructions?"
"Were the patient's movements slowed down?"
If at least one question is checked 'Yes', the screening is considered positive. A single RADAR administration in 24 hours was moderately accurate to detect delirium when compared to the DSM-IV-TR criteria operationalized by the Confusion Assessment Method (CAM), whereas repeated assessments (3-4 times a day) provided an optimal sensitivity and specificity for the diagnosis. Perhaps the most compelling result reported by the study was the average time to complete the tool: seven seconds – leading to an extraordinarily high 98% compliance rate. To date, RADAR is the primary quick bedside instrument validated for LTC residents, according to a recent systematic review.6
Having said this, RADAR's brevity and compliance came with substantial loss of accuracy compared to other instruments. Although standardized assessments are time-consuming, they often provide better estimates of delirium true occurrence – even better than a psychiatric evaluation itself.7 Given these considerations, we could imagine three possible scenarios for delirium detection using RADAR: (1) overdetection, (2) ineffective detection, and (3) underdetection. (Table 1)
Table 1. Simulation of possible scenarios for delirium detection in LTC residents when using RADAR tool.
| Possible Scenarios | Meaning | Consequences |
| --- | --- | --- |
| Over detection | Delirium ascertainment occurs multiple times a day using low specificity criteria - increase in false positives. | Overtreatment; Waste of resources |
| Ineffective detection | Single symptoms of delirium are detected with no diagnostic appraisal. | Uncertain clinical meaning; Undertreatment |
| Under detection | Bedside nurses might not necessarily pick up core delirium features during routine care due to lack of standardized assessment. | Undertreatment |
The tradeoff between brevity and accuracy is an inevitable dilemma. Reducing time can satisfy those who are implementing the detection program in routine practice (e.g., nursing home staff), while it might compromise accuracy. On the other hand, a comprehensive assessment may increase diagnostic precision and trigger effective measures to treat delirium, though viewed as impractical and unappealing by the staff. Obviously, one must bear in mind the purpose of mental status assessment (screening vs. diagnosis) in each specific situation. For instance, considering that LTC residents are at particular risk for delirium because of a high rate of predisposing factors, it would seem reasonable to pursue a more inclusive approach (more "positives").  In fact, the implementation of a two-step protocol using a highly sensible tool such as RADAR as a first step could be a possible solution for this dilemma. This model of delirium detection was successfully implemented in acute care settings and could be replicated in future studies with LTC populations.8-9
Although it seems hard to endorse RADAR as a single assessment based on test properties, it is worth discussing the time-accuracy tradeoff before its adoption – a rationale that works for any delirium tool or protocol.
Regardless of the targeted approach, there are many available resources, such as the NIDUS Measurement & Harmonization Core, which can help decision-making to ensure measurement quality and effectiveness of a delirium detection program in clinical practice.
References
Oh ES, Fong TG, Hshieh TT, et al. Delirium in older persons: Advances in diagnosis and treatment. JAMA. 2017;318(12):1161–1174.
Lyons WL. Delirium in postacute and long-term care. J Am Med Dir Assoc. 2006;7:254–261.
Marcantonio ER, Kiely DK, Simon SE, et al. Outcomes of older people admitted to postacute facilities with delirium. J Am Geriatr Soc. 2005;53:963–969.
Voyer P, Richard S, McCusker J, et al. Detection of delirium and its symptoms by nurses working in a long term care facility. JAMDA. 2012;13:264-271.
Voyer P, Champoux N, Desrosiers J, et al. Recognizing acute delirium as part of your routine [RADAR]: a validation study. BMC Nursing. 2015;14:19.
Quispel-Aggenbach DWP, Holtman GA, Zwartjes HAHT, et al. Attention, arousal and other rapid bedside screening instruments for delirium in older patients: a systematic review of test accuracy studies. Age and Ageing. 2018; 47:644–653.
Zou Y, Cole M, Primeau F, McCusker J, Bellavance F, Laplante J. Detection and diagnosis of delirium in the elderly: psychiatrist diagnosis, confusion assessment method, or consensus diagnosis? Int Psychogeriatrics. 1998;10(3):303-308.
Hasemann W, Grossmann FF, Stadler R et al. Screening and detection of delirium in older ED patients: performance of the modified Confusion Assessment Method for the Emergency Department (mCAM-ED). A two-step tool. Intern Emerg Med 2017; 123456789: 1–8.
Fick DM, Inouye SK, McDermott C, Zhou W, Ngo L, Gallagher J, McDowell J, Penrod J, Siuta J, Covaleski T, Marcantonio ER. Pilot Study of a Two-Step Delirium Detection Protocol Administered By Certified Nursing Assistants, Physicians, and Registered Nurses. J Gerontol Nurs. 2018;44(5):18-24