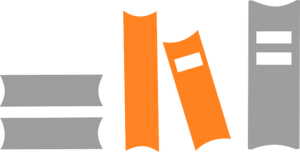 What is the Delirium Bibliography? The searchable Delirium Bibliography page is one of our most popular features, allowing you to quickly gain access to the literature on delirium and acute care of older persons. It is primarily intended for clinicians and researchers interested in exploring these topics. The NIDUS team keeps it updated for you on a monthly basis!
How to Search for Articles: Search by author, title, year, and/or keywords. Each article is indexed by keywords taken from MEDLINE and other relevant databases. Click on the title of the article to read the abstract, journal, etc.
Reference Information
Title

Machine learning-based prediction model for postoperative delirium in non-cardiac surgery
Authors

Lee, D. Y. Oh, A. R. Park, J. Lee, S. H. Choi, B. Yang, K. Kim, H. Y. Park, R. W.
Year

2023
Journal

BMC Psychiatry
Abstract

BACKGROUND: Postoperative delirium is a common complication that is distressing. This study aimed to demonstrate a prediction model for delirium. METHODS: Among 203,374undergoing non-cardiac surgery between January 2011 and June 2019 at Samsung Medical Center, 2,865 (1.4%) were diagnosed with postoperative delirium. After comparing performances of machine learning algorithms, we chose variables for a prediction model based on an extreme gradient boosting algorithm. Using the top five variables, we generated a prediction model for delirium and conducted an external validation. The Kaplan-Meier and Cox survival analyses were used to analyse the difference of delirium occurrence in patients classified as a prediction model. RESULTS: The top five variables selected for the postoperative delirium prediction model were age, operation duration, physical status classification, male sex, and surgical risk. An optimal probability threshold in this model was estimated to be 0.02. The area under the receiver operating characteristic (AUROC) curve was 0.870 with a 95% confidence interval of 0.855-0.885, and the sensitivity and specificity of the model were 0.76 and 0.84, respectively. In an external validation, the AUROC was 0.867 (0.845-0.877). In the survival analysis, delirium occurred more frequently in the group of patients predicted as delirium using an internal validation dataset (p < 0.001). CONCLUSION: Based on machine learning techniques, we analyzed a prediction model of delirium in patients who underwent non-cardiac surgery. Screening for delirium based on the prediction model could improve postoperative care. The working model is provided online and is available for further verification among other populations. TRIAL REGISTRATION: KCT 0006363.
PMID

PMID: 37143035

PMCID: PMC10161528
Keywords

Humans, Male, Emergence Delirium, Algorithms, Area Under Curve, Hospitals, Machine Learning, Delirium, Non-cardiac surgery
Page(s)
Volume
Issue
Total Records Found: 5491, showing 100 per page

Title
Authors
Journal
Year
Keywords
Nonpharmacological interventions for agitation in the adult intensive care unit: A systematic review
Adams, A. M. N. Chamberlain, D. Grønkjær, M. Brun Thorup, C. Conroy, T.
Aust Crit Care
2023

Adult, Humans, Intensive Care Units, Psychomotor Agitation/therapy, Critical care, Delirium, Intensive care unit, Nonpharmacological interventions, Nursing, Psychomotor agitation, Systematic review

Postoperative Outcomes in Elderly Patients Undergoing Cardiac Surgery With Preoperative Cognitive Impairment: A Systematic Review and Meta-Analysis
Au, E. Thangathurai, G. Saripella, A. Yan, E. Englesakis, M. Nagappa, M. Chung, F.
Anesth Analg
2023

Human, Aged, Delirium/etiology/complications, Cognitive, Dysfunction/complications, Postoperative Complications/diagnosis/etiology, Cardiac Surgical Procedures/adverse effect, Intensive Care Units

The prediction of postoperative delirium with the preoperative bispectral index in older aged patients: a cohort study
Bao, L. Liu, T. Zhang, Z. Pan, Q. Wang, L. Fan, G. Li, Z. Yin, Y.
Aging Clin Exp Res
2023

Bis, Elderly patients, Monitoring, Postoperative delirium, Prediction, Preoperative predictive score

Insulin resistance, age and depression's impact on cognition in middle-aged adults from the PREVENT cohort
Bauermeister, S. D. Ben Yehuda, M. Reid, G. Howgego, G. Ritchie, K. Watermeyer, T. Gregory, S. Terrera, G. M. Koychev, I.
BMJ Ment Health
2023

Middle Aged, Humans, Adult, Aged, Diabetes Mellitus, Type 2/epidemiology, Insulin Resistance, Depression/epidemiology, Cohort Studies, Cross-Sectional Studies, Cognition, Alzheimer Disease/psychology, delirium & cognitive disorders, depression & mood disorders, psychiatry

Key elements of an evidence-based clinical psychology service within adult critical care
Beadman, M. Carraretto, M.
J Intensive Care Soc
2023

Psychology, critical care, delirium, follow-up clinics, post-intensive care syndrome

Neurofilament light chains to assess sepsis-associated encephalopathy: Are we on the track toward clinical implementation?
Bircak-Kuchtova, B. Chung, H. Y. Wickel, J. Ehler, J. Geis, C.
Crit Care
2023

Humans, Sepsis-Associated Encephalopathy/complications/diagnosis, Intermediate Filaments, Sepsis/complications/diagnosis, Biomarkers, Brain Diseases, Biomarker, Brain dysfunction, Delirium, Encephalopathy, Neurofilament light chain, Sae, Sepsis

Veterans' experiences of moral injury, treatment and recommendations for future support
Bonson, A. Murphy, D. Aldridge, V. Greenberg, N. Williamson, V.
BMJ Mil Health
2023

anxiety disorders, delirium & cognitive disorders, depression & mood disorders, public health

General Anesthesia Versus Regional Anesthesia in the Elderly Patients Undergoing Hip Fracture Surgeries: A Systematic Review and Meta-Analysis of Randomized Clinical Trials
Cao, M. M. Zhang, Y. W. Sheng, R. W. Gao, W. Kang, Q. R. Gao, Y. C. Qiu, X. D. Rui, Y. F.
World J Surg
2023

Humans, Aged, Emergence Delirium, Blood Loss, Surgical/prevention & control, Postoperative Complications/epidemiology/etiology, Randomized Controlled Trials as Topic, Anesthesia, General, Anesthesia, Conduction, Hip Fractures/surgery

Delirium in ventilated patients receiving fentanyl and morphine for Analgosedation: Findings from the ANALGESIC trial
Casamento, A. Neto, A. S. Lawrence, M. Chudleigh, L. Browne, E. Taplin, C. Eastwood, G. M. Bellomo, R.
J Crit Care
2023

Analgosedation, Delirium, Mechanical ventilation, Opioids

Postoperative delirium after intracranial neurosurgery: A prospective cohort study from a developing nation
Chakrabarti, D. Bharadwaj, S. Akash, V. S. Wadhwa, A. Konar, S. Kamath, S. Gopalakrishna, K. N.
Acta Neurochir (Wien)
2023

Humans, Emergence Delirium/complications, Delirium/epidemiology/etiology
Prospective Studies, Neurosurgery, Developing Countries, Postoperative Complications/epidemiology/etiology, Anesthesia, Delirium, Neurosurgery, Postoperative

Incidence of preoperative instrumental activities of daily living (IADL) dependence and adverse outcomes in older surgical patients: A systematic review and meta-analysis
Chen, A. An, E. Yan, E. He, D. Saripella, A. Butris, N. Tsang, J. Englesakis, M. Wong, J. Alibhai, S. Chung, F.
J Clin Anesth
2023

Delirium, systematic review and meta-analysis, Functional dependence,, Instrumental activities of daily living (IADL), Older patients, Preoperative assessment

Heterogeneity in the definition of delirium in ICUs and association with the intervention effect in randomized controlled trials: a meta-epidemiological study
Collet, L. Lanore, A. Alaterre, C. Constantin, J. M. Martin, G. L. Caille, A. James, A. Dechartres, A.
Crit Care
2023

Humans, Delirium/diagnosis/epidemiology/therapy, Epidemiologic Studies, Intensive Care Units, Randomized Controlled Trials as Topic, Meta-Analysis as Topic, Definition, Delirium, Heterogeneity, Intensive care, Meta-analysis, Meta-epidemiology

A prospective multicentre observational study to quantify nocturnal light exposure in intensive care
Craig, T. Mathieu, S. Morden, C. Patel, M. Matthews, L.
J Intensive Care Soc
2023

Light, circadian rhythm, delirium, environment, light pollution

Recognizing and Reducing Delirium in the Intensive Care Unit
Dechant, T. Smith, L. Chavez, J.
Crit Care Nurs Q
2023

Humans, Disease Progression, Intensive Care Units
Quality Improvement, Delirium/diagnosis/prevention & control

Postoperative Deep Sedation after Microvascular Reconstructive Surgery for Oral Cancer Increases the Risk of Early Postoperative Pneumonia
Fukuzawa, S. Yamagata, K. Takaoka, S. Uchida, F. Ishibashi-Kanno, N. Yanagawa, T. Bukawa, H.
Dent J (Basel)
2023

oral cancer, postoperative delirium, postoperative pneumonia, postoperative sedation, reconstructive surgery

Heart rate response and recovery during exercise predict future delirium risk-A prospective cohort study in middle- to older-aged adults
Gao, L. Gaba, A. Li, P. Saxena, R. Scheer, Fajl Akeju, O. Rutter, M. K. Hu, K.
J Sport Health Sci
2023

Male, Humans, Adult, Middle Aged, Female, Heart Rate/physiology, Prospective Studies, Exercise/physiology, Risk Factors, Delirium, Brain health, Delirium, Exercise stress test

Circadian Rest-Activity Rhythms, Delirium Risk, and Progression to Dementia
Gao, L. Li, P. Gaykova, N. Zheng, X. Gao, C. Lane, J. M. Saxena, R. Scheer, Fajl Rutter, M. K. Akeju, O. Hu, K.
Ann Neurol
2023

Middle Aged, Humans, Sleep, Circadian Rhythm, Rest, Actigraphy, Sleep Wake Disorders, Dementia/etiology, Delirium/etiology

Frequency and Risk Factors of Subsyndromal Delirium in the Intensive Care Units: A Prospective Cohort Study
Gao, Y. Gong, S. Zhou, W. Li, X. Gan, X.
Neuropsychiatr Dis Treat
2023

Icu, intensive care units, prevalence, risk factors, subsyndromal delirium

Calibration of the PREdiction of DELIRium in ICu Patients (PRE-DELIRIC) Score in a Cohort of Critically Ill Patients: A Retrospective Cohort Study
Gravante, F. Giannarelli, D. Pucci, A. Pisani, L. Latina, R.
Dimens Crit Care Nurs
2023

Humans, Calibration, Critical Illness, Retrospective Studies, Nonoxynol, Delirium, Intensive Care Units

Surgeon-Specific Treatment Selection Bias and Heterogeneous Perioperative Practices in an Observational Spine Surgery Study. A Statistical Tutorial with Implications for Analysis of Observational Studies of Perioperative Interventions
Hindman, B. J. Gold, C. J. Ray, E. Wendt, L. H. Ten Eyck, P. Berger, J. I. Olinger, C. R. Banks, M. I. Sanders, R. D. Howard, M. A., 3rd Woodroffe, R. W.
World Neurosurg
2023

Adult, Humans, Antifibrinolytic Agents/therapeutic use, Retrospective Studies, Selection Bias, Tranexamic Acid/therapeutic use, Blood Loss, Surgical, Surgeons, Delirium, Logistic regression, Propensity score, Spinal fusion, Surgical technique, Tranexamic acid

Relationship Between Delirium Development and Its Causative Factors in the Intensive Care Unit After Cardiac Surgery
Hori, Y. Mihashi, M.
Yonago Acta Med
2023

cardiac surgery, delirium, intensive care unit, postoperative complications, risk factors

Effect of Repeated Intranasal Administration of Different Doses of Insulin on Postoperative Delirium, Serum τ and Aβ Protein in Elderly Patients Undergoing Radical Esophageal Cancer Surgery
Huang, Q. Shi, Q. Yi, X. Zeng, J. Dai, X. Lin, L. Yang, Y. Wu, X. Gong, G.
Neuropsychiatr Dis Treat

Aβ protein, aged, intranasal insulin, postoperative delirium, τ protein

Delirium screening in a stroke unit by nurses using 4AT: Results from a quality improvement project
Ihle-Hansen, H. Johnsen, N. Jankowiak, T. Hagberg, G. Walle-Hansen, M. M. Landgraff, I. Høvik, G. Graven, E. Myrstad, M.
Nurs Open
2023

4at, delirium, minor stroke, nurse, post-stroke

A Review of Biomarkers in Delirium Superimposed on Dementia (DSD) and Their Clinical Application to Personalized Treatment and Management
Jahangir, S. Allala, M. Khan, A. S. Muyolema Arce, V. E. Patel, A. Soni, K. Sharafshah, A.
Cureus
2023

bioinformatics, delirium, delirium superimposed dementia, dementia, geriatrics, hsa-mir-17, neurology, psychiatry

Factors Affecting Delirium in ICU Patients
Jeong, I. S. Cho, M. K.
Int J Environ Res Public Health
2023

Humans, Retrospective Studies, Delirium/diagnosis/epidemiology, Intensive Care Units, Hypnotics and Sedatives, Pain/complications, Risk Factors, Glasgow coma scale, blood urea nitrogen, delirium, intensive care unit, length of stay, morse fall scale, restraints, simplified acute physiology score

The Combined Effect of Delirium and Falls on Length of Stay and Discharge
Kalivas, B. Zhang, J. Harper, K. Dulin, J. Heincelman, M. Marsden, J. Hunt, K. J. Mauldin, P. D. Moran, W. P. Thomas, M. K.
J Healthc Qual
2023

Humans, Length of Stay, Patient Discharge, Cross-Sectional Studies, Hospitalization, Delirium, Retrospective Studies

Effect of using eye masks and earplugs in preventing delirium in intensive care patients: A single-blinded, randomized, controlled trial
Kiliç, G. Kav, S.
Nurs Crit Care
2023

delirium, earplugs, eye masks, intensive care unit (ICU), nonpharmacological interventions

Computed tomographic bone mineral density is independently associated with adverse in-hospital outcomes in Dutch level-1 trauma patients
Kobes, T. Sweet, A. A. R. Verstegen, S. B. H. Houwert, R. M. Veldhuis, W. B. Leenen, L. P. H. de Jong, P. A. van Baal, Mcpm
Eur J Trauma Emerg Surg
2023

Male, Humans, Middle Aged, Female, Bone Density, Osteoporosis, Absorptiometry, Photon/methods, Tomography, X-Ray Computed/methods, Lumbar Vertebrae/diagnostic imaging, Hospitals, Delirium, Retrospective Studies, Bone mineral density, Computed tomography, In-hospital complications, Opportunistic screening, Trauma patients

Yokukansan (TJ-54) in patients undergoing surgery: A systematic review and meta-analysis
Kotake, K. Matsunuma, S. Takahashi, T. Kitamura, N. Kawakami, Y.
Geriatr Nurs
2023

Adverse events, Anxiety, Postoperative delirium, Systematic review, Yokukansan

Pattern of Inpatient Consultation-liaison Psychiatry Utility in a Tertiary Care Hospital
Kumar, P. Chaudhary, R. Bhalla, J. K. Gupta, A.
Int J Appl Basic Med Res
2023

Consultation liaison psychiatry, delirium, drug withdrawal, emergency

Machine learning-based prediction model for postoperative delirium in non-cardiac surgery
Lee, D. Y. Oh, A. R. Park, J. Lee, S. H. Choi, B. Yang, K. Kim, H. Y. Park, R. W.
BMC Psychiatry
2023

Humans, Male, Emergence Delirium, Algorithms, Area Under Curve, Hospitals, Machine Learning, Delirium, Non-cardiac surgery

Preoperative slow-wave sleep is associated with postoperative delirium after heart valve surgery: A prospective pilot study
Lin, Y. Xu, S. Peng, Y. Li, S. Huang, X. Chen, L.
J Sleep Res
2023

delirium, sleep architecture, slow-wave sleep, valve surgery

The relationship between major depression and delirium: A two-sample Mendelian randomization analysis
Li, J. Wang, J. Yang, M. Wang, G. Xu, P.
J Affect Disord
2023

Delirium, Depression, Genetic, Mendelian randomization

Preoperative cerebrospinal fluid biomarkers may be associated with postoperative delirium in patients undergoing knee/hip arthroplasty: the PNDABLE study
Lin, Y. Yu, N. Lin, X. Deng, X. Liu, F. Tao, H. Dong, R. Wang, B. Bi, Y.
BMC Geriatr
2023

Humans, Aged, Amyloid beta-Peptides/cerebrospinal fluid, Emergence Delirium, Arthroplasty, Replacement, Hip/adverse effects, Aging, Biomarkers/cerebrospinal fluid, Peptide Fragments, Alzheimer Disease/diagnosis
Biomarkers, Delirium, Predictive factors, cerebrospinal fluid

Associated factors for postoperative delirium following major abdominal surgery: A systematic review and meta-analysis
Liu, J. Li, J. Wang, J. Zhang, M. Han, S. Du, Y.
Int J Geriatr Psychiatry
2023

Humans, Emergence Delirium/complications, Delirium/epidemiology/etiology/diagnosis, Postoperative, Complications/epidemiology/etiology/diagnosis, Risk Factors, Risk Assessment, major abdominal surgery, meta-analysis, postoperative delirium, systematic review

Detecting delirium: a systematic review of ultrabrief identification instruments for hospital patients
Liu, Y. Li, Z. Li, Y. Ge, N. Yue, J.
Front Psychol
2023

delirium, measurement, older patients, psychometrics, systematic review

Biomarkers of delirium risk in older adults: a systematic review and meta-analysis
Lozano-Vicario, L. García-Hermoso, A. Cedeno-Veloz, B. A. Fernández-Irigoyen, J. Santamaría, E. Romero-Ortuno, R. Zambom-Ferraresi, F. Sáez de Asteasu, M. L. Muñoz-Vázquez Á, J. Izquierdo, M. Martínez-Velilla, N.
Front Aging Neurosci
2023

biomarkers, cognitive impairment, delirium, neuroinflammation, older people

Perioperative outcomes in different anesthesia techniques for patients undergoing hip fracture surgery: a systematic review and meta-analysis
Ma, B. Xie, H. Ling, H. Ma, W.
BMC Anesthesiol
2023

Humans, Prospective Studies, Retrospective Studies, Hip Fractures/surgery, Anesthesia, Conduction, Anesthesia, General, Postoperative Complications/epidemiology, Emergence Delirium/epidemiology, Delirium, General anesthesia, Hip fractures, Mortality, Pneumonia, Regional anesthesia

Diagnostic accuracy of the 3-minute diagnostic interview for confusion assessment method-defined delirium in delirium detection: a systematic review and meta-analysis
Ma, R. Zhao, J. Li, C. Qin, Y. Yan, J. Wang, Y. Yu, Z. Zhang, Y. Zhao, Y. Huang, B. Sun, S. Ning, X.
Age Ageing
2023

Humans, Aged, Delirium/diagnosis, Sensitivity and Specificity, Intensive Care Units, Hospitals, Patients' Rooms, 3-minute diagnostic interview for CAM-defined delirium (3D-CAM), delirium, meta-analysis
older people, sensitivity, specificity, systematic review

Improving the Prevention, Detection, and Management of Delirium in Adult Inpatients; an Interprofessional Consultative Team Pilot Project
Monaghan, C. Kerr, J. Ali, A. Amer, S. Ma, J. Abraham, C. Simpson, K. Marcucci, M. Carter, A. Rizvi, Z. Jones-Lim, L. Peters, M. L. Versloot, J.
Gerontol Geriatr Med
2023

consultative team, delirium, hospital medicine, interprofessional, quality improvement

Recall of delirium and related distress in elderly hospitalized patients: A prospective study
Moura, M. L. Martins, S. Correia, R. Pinho, E. Paulo, C. Silva, M. J. Teixeira, A. Fontes, L. Lopes, L. Paiva, J. A. Azevedo, L. F. Fernandes, L.
Porto Biomed J
2023

critical care, delirium, psychological distress, recall

Supervised deep learning with vision transformer predicts delirium using limited lead EEG
Mulkey, M. A. Huang, H. Albanese, T. Kim, S. Yang, B.
Sci Rep
2023

Humans, Aged, Delirium, Critical Illness, Deep Learning, Patient Discharge, Electroencephalography, Intensive Care Units

Duration of Surgery and Intraoperative Blood Pressure Management are Modifiable Risk Factors for Postoperative Neurocognitive Disorders Following Spine Surgery: Results of the Prospective CONFESS Study
Müller, J. Nowak, S. Weidemeier, M. Vogelgesang, A. Ruhnau, J. von Sarnowski, B. Saar, A. Veser, Y. Behr, F. Gross, S. Rathmann, E. Schmidt, S. Rehberg, S. Usichenko, T. Hahnenkamp, K. Ehler, J. Flöel, A. Schroeder, H. W. S. Müller, J. U. Fleischmann,
Spine (Phila Pa 1976)
2023

postoperative delirium, neurocognitive disorders, surgical, postoperative cognitive dysfunction, aging

The impact of a preoperative nurse-led orientation program on postoperative delirium after cardiovascular surgery: a retrospective single-center observational study
Nakamura, R. Miyamoto, K. Tsuji, K. Ozaki, K. Kunimoto, H. Honda, K. Nishimura, Y. Kato, S.
J Intensive Care
2023

Cardiovascular surgery, Intensive care unit, Non-pharmacological approach, Postoperative delirium

Association Between Postoperative Delirium and Long-Term Subjective Cognitive Decline in Older Patients Undergoing Cardiac Surgery: A Secondary Analysis of the Minimizing Intensive Care Unit Neurological Dysfunction with Dexmedetomidine-Induced Sleep Tria
Namirembe, G. E. Baker, S. Albanese, M. Mueller, A. Qu, J. Z. Mekonnen, J. Wiredu, K. Westover, M. B. Houle, T. T. Akeju, O.
J Cardiothorac Vasc Anesth
2023

cardiac surgery, cognition, delirium, postoperative, subjective cognitive decline

Outcomes with spinal versus general anesthesia for patients with and without preoperative cognitive impairment: Secondary analysis of a randomized clinical trial
O'Brien, K. Feng, R. Sieber, F. Marcantonio, E. R. Tierney, A. Magaziner, J. Carson, J. L. Dillane, D. Sessler, D. I. Menio, D. Ayad, S. Stone, T. Papp, S. Schwenk, E. S. Marshall, M. Jaffe, J. D. Luke, C. Sharma, B. Azim, S. Hymes, R. Chin, K. J. Sheppar
Alzheimers Dement
2023

anesthesia, delirium, dementia, hip fracture, mild cognitive impairment, surgery

Age-dependent differences and similarities in the plasma proteomic signature of postoperative delirium
Oren, R. L. Kim, E. J. Leonard, A. K. Rosner, B. Chibnik, L. B. Das, S. Grodstein, F. Crosby, G. Culley, D. J.
Sci Rep
2023

Middle Aged, Humans, Aged, Emergence Delirium, Proteomics, Interleukin-8, Postoperative Complications, Delirium/etiology, Asialoglycoprotein Receptor

Delirium education and post-anaesthetics care unit nurses' knowledge on recognising and managing delirium in older patients
Ormonde, C. Igwe, E. O. Nealon, J. O'Shaughnessy, P. Traynor, V.
Aging Clin Exp Res
2023

Humans, Aged, Delirium/diagnosis/therapy, Clinical Competence, Surveys and Questionnaires, Anesthetics, Nurses, Delirium care practice, Delirium education, Delirium risk factors, Post-anaesthesia care units, Postoperative delirium, Registered nurses

Feasibility randomised controlled trial of online group Acceptance and Commitment Therapy for Functional Cognitive Disorder (ACT4FCD)
Poole, N. Cope, S. Vanzan, S. Duffus, A. Mantovani, N. Smith, J. Barrett, B. M. Tokley, M. Scicluna, M. Beardmore, S. Turner, K. Edwards, M. Howard, R.
BMJ Open
2023

Humans, Acceptance and Commitment Therapy, Quality of Life, Feasibility Studies, Cognitive Dysfunction, Outcome Assessment, Health Care, Delirium & cognitive disorders, Neurology, Psychiatry

Factors Associated With Function-Focused Care Among Hospitalized Older Adults Living With Dementia
Resnick, B. Boltz, M. Galik, E. Kuzmik, A. Drazich, B. F. McPherson, R. Wells, C. L. Renn, C. Dorsey, S. G. Ellis, J.
Crit Care Nurs Q
2023

Humans, Aged, Pain, Pain Management, Dementia/therapy, Delirium/epidemiology/therapy

Safety and Efficacy of BCMA CAR-T Cell Therapy in Older Patients With Multiple Myeloma
Reyes, K. R. Huang, C. Y. Lo, M. Arora, S. Chung, A. Wong, S. W. Wolf, J. Olin, R. L. Martin, T. Shah, N. Banerjee, R.
Transplant Cell Ther
2023

Humans, Aged, Adult, Middle Aged, Multiple Myeloma/therapy, Receptors, Chimeric, Antigen/therapeutic use, B-Cell Maturation Antigen, Retrospective Studies, Agammaglobulinemia, Cell- and Tissue-Based Therapy, Delirium, CAR-T therapy, Elderly, Geriatric, Multiple myeloma

Low Skeletal Muscle Mass and the Incidence of Delirium in Hospitalized Older Patients: A Systematic Review and Meta-Analysis of Observational Studies
Shen, Y. Wan, Q. Zhao, R. Chen, Y. Xia, L. Wu, Y. Xiao, S. Wang, Y. Zhao, L. Li, T. Wu, X.
Int J Clin Pract
2023

Humans, Risk Factors, Delirium/epidemiology/etiology, Incidence, Odds Ratio, Muscle, Skeletal

Intraoperative 5-HT(3) receptor antagonists decrease the prevalence of postoperative delirium in older adults undergoing hip fracture surgery: a single-center retrospective study
Shin, H. J. Park, J. I. Lee, S. Hwang, J. W. Na, H. S.
J Anesth
2023

Humans, Male, Aged, Emergence Delirium/complications, Retrospective Studies, Serotonin, Palonosetron, Prevalence, Delirium/epidemiology/etiology/prevention & control, Hip Fractures/surgery, Risk Factors, Postoperative Complications/epidemiology/prevention & control, 5-HT3 receptor antagonist, Hip fracture, Older adults, Postoperative delirium, Ramosetron

Correlation of C-reactive Protein with Delirium in Obstetrics Intensive Care Unit: A Tertiary Center Experience
Shyam, R. Patel, M. L. Solanki, M. Sachan, R. Ali, W.
Indian J Crit Care Med
2023

C-reactive protein, Critically ill, Delirium, Intensive Care Unit, Obstetric intensive care unit

Identification through the Manchester Triage System of the older population at risk of delirium: A case-control study
Soler-Sanchis, A. Martínez-Arnau, F. M. Sánchez-Frutos, J. Pérez-Ros, P.
J Clin Nurs
2023

Humans, Aged, Aged, 80 and over, Triage, Case-Control Studies, Delirium/diagnosis/epidemiology, Emergency Service, Hospital, Risk Factors, Stroke, Dementia/diagnosis/epidemiology, Delirium, emergency department

Delusions and Hallucinations Are Associated With Greater Severity of Delirium
Trzepacz, P. T. Franco, J. G. Meagher, D. Kishi, Y. Sepúlveda, E. Gaviria, A. M. Chen, C. H. Huang, M. C. Furlanetto, L. M. Negreiros, D. Lee, Y. Kim, J. L. Kean, J.
J Acad Consult Liaison Psychiatry
2023

Adult
Humans, Delusions/diagnosis/psychology, Cross-Sectional Studies, Hallucinations/epidemiology, Psychotic Disorders/complications, Brain Diseases, Delirium/epidemiology/diagnosis, core domains, delirium, delusions, hallucinations, neural networks, psychosis

Extremes of baseline cognitive function determine the severity of delirium: a population study
Tsui, A. Yeo, N. Searle, S. D. Bowden, H. Hoffmann, K. Hornby, J. Goslett, A. Weston-Clarke, M. Lanham, D. Hogan, P. Seeley, A. Rawle, M. Chaturvedi, N. Sampson, E. L. Rockwood, K. Cunningham, C. Ely, E. W. Richardson, S. J. Brayne, C. Terrera, G. M. Tieg
Brain
2023

Humans, Delirium/epidemiology, Prospective Studies, Cognition, Research Design, baseline cognitive function, delirium, epidemiology

Differences in long-term outcomes between ICU patients with persistent delirium, non-persistent delirium and no delirium: A longitudinal cohort study
van der Heijden, E. F. M. Kooken, R. W. J. Zegers, M. Simons, K. S. van den Boogaard, M.
J Crit Care
2023

Adult, Humans, Longitudinal Studies, Quality of Life, Intensive Care Units, Prospective Studies, Cohort Studies, Cognitive dysfunction, Critical illness, Delirium, Intensive care units, Outcome assessment, Patient reported outcome measures

Postoperative Delirium and Cognitive Dysfunction after General and Regional Anesthesia: A Systematic Review and Meta-Analysis
Viderman, D. Nabidollayeva, F. Aubakirova, M. Yessimova, D. Badenes, R. Abdildin, Y.
J Clin Med
2023

general anesthesia, post-operative cognitive dysfunction, post-operative delirium, regional anesthesia

Deficient vitamin B12 levels are associated with increased delirium incidence in critically ill patients
Vosouqi, M. Abbasi, S. Farsaei, S.
Clin Nutr ESPEN
2023

Adult, Humans, Delirium/epidemiology, Prospective Studies, Intensive Care Units, Critical Illness, Incidence, Cross-Sectional Studies, Cobalamin, Critical care, Delirium, Vitamin B 12

Association of insulin resistance with delirium and CSF biomarkers of Alzheimer's disease in elderly patients with hip fracture
Wang, J. Shuang, P. Li, Z. Zhao, L. Wang, X. Liu, P.
Aging Clin Exp Res
2023

Alzheimer's disease, CSF biomarkers, Delirium, Dementia, Hip fracture, Insulin resistance

Family Presence May Reduce Postoperative Delirium After Spinal Surgery
Welsch, E. Vashisht, A. Stutzman, S. E. Olson, D. M.
J Neurosci Nurs
2023

Humans, Delirium/prevention & control, Emergence Delirium, Prospective Studies, Intensive Care Units, Hospitalization

Delirium education for family caregivers of patients in the intensive care unit: A pilot study
Wheeler, A. Bloch, E. Blaylock, S. Root, J. Ibanez, K. Newman, K. Diarte, J. Voigt, L. P.
PEC Innov
2023

Caregiver delirium education, Caregiver training, ICU delirium

Effect of internal jugular vein catheterization on intracranial pressure and postoperative cognitive function in patients undergoing robot-assisted laparoscopic surgery
Yang, B. Li, M. Liang, J. Tang, X. Chen, Q.
Front Med (Lausanne)
2023

catheterization, internal jugular vein, optic nerve sheath diameter, postoperative delirium, robot-assisted laparoscopy

The association between gut microbiota and postoperative delirium in patients
Zhang, Y. Baldyga, K. Dong, Y. Song, W. Villanueva, M. Deng, H. Mueller, A. Houle, T. T. Marcantonio, E. R. Xie, Z.
J Clin Nurs
2023

attitude, cardiac surgery, knowledge, postoperative delirium, practice

Knowledge, attitude, and practice regarding postoperative delirium among cardiac surgery nurses: A cross-sectional multi-centre study
Zhou, C. Qu, X. Wang, L. Wu, Q. Zhou, Y.
J Clin Nurs
2023

attitude, cardiac surgery, knowledge, postoperative delirium, practice

Incidence and risk factors of postoperative delirium after pancreatic cancer surgery: a retrospective study
Zhao, B. Ji, H. S. Xu, C. Y. Li, D. J. Xing, Z. Q. Liu, B. Han, Y. Xia, W. J. Han, L. H.
Surg Today
2023

Humans, Retrospective Studies, *Emergence Delirium, Postoperative, Complications/epidemiology/etiology, Incidence, Risk Factors, *Pancreatic Neoplasms/surgery/complications, Pancreatic cancer, Postoperative delirium

Silent Brain Infarction, Delirium, and Cognition in Three Invasive Cardiovascular Procedures: a Systematic Review
Gerstenecker, A. Norling, A. M. Jacob, A. Lazar, R. M.
Neuropsychol Rev
2023

Humans, Brain Infarction/complications, Coronary Artery Bypass/adverse effects, *Transcatheter Aortic Valve Replacement/adverse effects, Cognition Risk Factors, *Delirium/etiology/diagnosis/psychology, Af, Cabg, Delirium, Silent brain infarction, Tavr

Feasibility of Light and Music Therapy in the Elderly for the Prevention of Hospital-Associated Delirium
Keene, S. Balasundaram, A. Cameron-Comasco, L. Otero, R.
R I Med J (2013)
2023

Aged, Humans, *Delirium/prevention & control, *Music Therapy, Feasibility Studies, Pilot Projects, Hospitals, Emergency Service, Hospital, delirium, dementia, emergency department, geriatrics, quality improvement

Identification of risk factors for postoperative delirium in patients following intraoral reconstruction with microvascular free flaps: a matched-pair analysis
Ooms, M. Schooß, R. Puladi, B. Steiner, T. Hölzle, F. Bickenbach, J. Rieg, A. Modabber, A.
Int J Oral Maxillofac Surg
2023

Delirium, Free tissue flaps, Matched-pair analysis, Oral surgical procedures, Risk factors

Challenges in diagnosis and management of delirium in Lewy body disease
Richardson, S. Lawson, R. A. Price, A. Taylor, J. P.
Acta Psychiatr Scand
2023

Humans, *Lewy Body Disease/therapy/drug therapy,*Dementia, *Parkinson Disease/complications/diagnosis, *Alzheimer Disease, Hallucinations, *Delirium/diagnosis/etiology/therapy, delirium, dementia, lewy

Frequency of delirium and its associated factors among COVID-19 inpatients in Iran
Alizadeh Arimi, F. Zarghami, M. Moosazadeh, M. Mehravaran, H. Sedighi, F. Ghasemian, R. Elyasi, F.
Clin Respir J
2023

Covid-19, clinical, delirium, demographic factors, hospital

Improving Nurses Knowledge and Practices of Delirium Assessment at Mbarara Regional Referral Hospital: A Quasi Experimental Study
Baluku Murungi, E. Niyonzima, V. Atuhaire, E. Nantume, S. Beebwa, E.
Adv Med Educ Pract
2023

Cam-icu, assessment, delirium, knowledge, nurse, practice, research

Sex differences in clinical outcomes amongst 1105 patients admitted with hip fractures
Fluck, D. Lisk, R. Yeong, K. Mahmood, R. Robin, J. Fry, C. H. Han, T. S.
Intern Emerg Med
2023

Delirium, Healthcare, Length of stay, Mortality, Nursing care

The Effect of Peripheral Nerve Block on Postoperative Delirium in Older Adults Undergoing Hip Surgery: A Systematic Review and Meta-Analysis of Randomized Controlled Trials
Kim, S. Y. Jo, H. Y. Na, H. S. Han, S. H. Do, S. H. Shin, H. J.
J Clin Med
2023

elderly, hip surgery, meta-analysis, peripheral nerve blocks, postoperative delirium

Effect of Different Administration Routes of Dexmedetomidine on Postoperative Delirium in Elderly Patients Undergoing Elective Spinal Surgery: A Prospective Randomized Double-Blinded Controlled Trial
Niu, J. Y. Yang, N. Tao, Q. Y. He, Y. Hou, Y. B. Ning, R. D. Yu, J. M.
Anesth Analg
2023

intravenous dexmedetomidine, postoperative delirium, aged, administration route, anesthesia, intratracheal dexmedetomidine

Electroconvulsive therapy plus lithium is associated with less cognitive impairment and drug-induced delirium in bipolar depression compared to unipolar depression
Youssef, N. A. Madangarli, N. Bachu, A. Patel, R. S.
Ann Clin Psychiatry
2023

Adult, Humans, *Bipolar Disorder/drug therapy/psychology, *Electroconvulsive Therapy/adverse effects, *Depressive Disorder, Major/drug therapy, Lithium/therapeutic use, *Delirium/chemically induced/epidemiology, *Cognitive Dysfunction/chemically induced/epidemiology, Treatment Outcome

Pharmacologic Management of Intensive Care Unit Delirium and the Impact on the Duration of Delirium, Length of Intensive Care Unit Stay and 30-Day Mortality: A Network Meta-Analysis of Randomized-Control Trials
Afzal, M. S. Atunde, F. J. Yousaf, R. A. Ali, S. Nasir, N. Medarametla, G. D. Muhammad, N. Amin, A.
Cureus
2023

atypical antipsychotic, dementia, icu, meta-analysis, typical antipsychotic

Delirium incidence, predictors and outcomes in the intensive care unit: A prospective cohort study
Alzoubi, E. Shaheen, F. Yousef, K.
Int J Nurs Pract
2023

delirium, intensive care unit, mortality, nursing, prediction

A Cross-Sectional, Retrospective, and Comparative Study between Delirium and Non-Delirium Psychiatric Disorders in a Psychogeriatric Inpatient Population Referred to Consultation-Liaison Psychiatry Unit
Barra, B. J. Barahona, M. Varela, L. F. Calvo, P. Bastidas, A. Carreño, J. Pintor, L.
Medicina (Kaunas)
2023

Humans, Aged, Retrospective Studies, Geriatric Psychiatry, Inpatients, Cross-Sectional Studies, *Mental Disorders/diagnosis, *Psychiatry, Referral and, Consultation, consultation-liaison psychiatry, delirium, inpatient, psychosomatic medicine

Potential Risk Factors for, and Clinical Implications of, Delirium during Inpatient Rehabilitation: A Matched Case-Control Study
Ceppi, M. G. Rauch, M. S. Spöndlin, J. Gantenbein, A. R. Meier, C. R. Sándor, P. S.
J Am Med Dir Assoc
2023

Humans, *Inpatients, Case-Control Studies, Hospitalization, Risk Factors, *Delirium/epidemiology, Delirium, case-control study, inpatient rehabilitation

Using the Electronic Health Record to Support Implementation of Emergency Department Delirium Screening: A Qualitative Study
Chary, A. Brickhouse, E. Torres, B. Santangelo, I. Carpenter, C. R. Liu, S. W. Godwin, K. M. Naik, A. D. Singh, H. Kennedy, M.
Appl Clin Inform
2023

emergency department, electronic health record, delirium, delirium screening, health information technology

Predicting postoperative delirium after hip arthroplasty for elderly patients using machine learning
Chen, D. Wang, W. Wang, S. Tan, M. Su, S. Wu, J. Yang, J. Li, Q. Tang, Y. Cao, J.
Aging Clin Exp Res
2023

Elderly patients, Hip arthroplasty, Machine learning, Perioperative neurocognitive disorders, Postoperative delirium

Is a hyperosmolar pump prime for cardiopulmonary bypass a risk factor for postoperative delirium? A double blinded randomised controlled trial
Claesson Lingehall, H. Gustafson, Y. Svenmarker, S. Appelblad, M. Davidsson, F. Holmner, F. Wahba, A. Olofsson, B.
Scand Cardiovasc J
2023

Humans, *Emergence Delirium/complications, Cardiopulmonary Bypass/adverse effects, Prospective Studies, Mannitol/adverse effects, Risk Factors, Postoperative Complications/diagnosis/etiology, Cardiac surgery, cardiopulmonary bypass, delirium, mannitol, osmolality

A long duration of intraoperative hypotension is associated with postoperative delirium occurrence following thoracic and orthopedic surgery in elderly
Duan, W. Zhou, C. M. Yang, J. J. Zhang, Y. Li, Z. P. Ma, D. Q. Yang, J. J.
J Clin Anesth
2023

Anesthesia, Elderly, Intraoperative hypotension, Postoperative delirium, thoracic surgery, orthopedic surgery

Does improving sleep for the critically ill reduce the incidence and duration of delirium? An evidence-based review
Elliott, R. Delaney, L.
Nurs Crit Care
2023

critical illness, delirium, sleep, review, MESH

Delirium Mediates Incidence of Hospital-Associated Disability Among Older Adults
Freeman, H. Martin, R. C. Whittington, C. Zhang, Y. Osborne, J. D. O'Leary, T. Vickers, J. K. Flood, K. L. Skains, R. M. Markland, A. D. Buford, T. W. Brown, C. J. Kennedy, R. E.
J Am Med Dir Assoc
2023

Humans, Aged, *Delirium/diagnosis, Activities of Daily Living, Retrospective Studies, Incidence, Cross-Sectional Studies, Risk Factors, Prospective Studies, Hospitalization, Hospitals, *Dementia/diagnosis, Delirium, cognition, disability, functional impairment

Dysphagia in older patients admitted to a rehabilitation setting after an acute hospitalization: the role of delirium
Grossi, E. Rocco, C. Stilo, L. Guarneri, B. Inzitari, M. Bellelli, G. Gentile, S. Morandi, A.
Eur Geriatr Med
2023

Delirium, Dysphagia, Malnutrition, Swallowing

Transcutaneous Electrical Acupoint Stimulation for Preventing Postoperative Delirium: A Meta-Analysis
Guo, F. Yan, Y. Sun, L. Han, R. Zheng, L. Qin, Y. Wang, S. Sun, X. Ji, Z. Gao, C.
Neuropsychiatr Dis Treat
2023

Pod, Teas, meta-analysis, postoperative delirium, transcutaneous electrical acupoint stimulation

Delirium Following Anticholinergic Use in Hospitalized Patients With Dementia
Hale, E. W. Macchi, Z. A. Pressman, P. S.
Neurohospitalist
2023

anticholinergics, delirium, dementia, hospitalized, retrospective studies

The Association Between Enhanced Recovery After Cardiac Surgery-Guided Analgesics and Postoperative Delirium
Jelly, C. A. Clifton, J. C. Billings, F. T. th Hernandez, A. Schaffer, A. J. Shotwell, M. E. Freundlich, R. E.
J Cardiothorac Vasc Anesth
2023

Adult, Humans, Acetaminophen, Analgesics, Opioid/adverse effects, *Emergence Delirium/diagnosis/epidemiology/prevention & control, *Dexmedetomidine, Gabapentin, *Ketamine, Pain, Postoperative/diagnosis/drug therapy/prevention & control, Analgesics, *Cardiac Surgical Procedures/adverse effects, Lidocaine, Enhanced Recovery After Cardiac Surgery (ERACS), cardiac delirium, multimodal analgesia, pain

Association between intraoperative body temperature and postoperative delirium: A retrospective observational study
Ju, J. W. Nam, K. Sohn, J. Y. Joo, S. Lee, J. Lee, S. Cho, Y. J. Jeon, Y.
J Clin Anesth
2023

Adult, Humans, Body Temperature, *Hypothermia/etiology/complications, *Emergence Delirium, Retrospective Studies, Regression Analysis, Postoperative Complications/epidemiology/etiology, Delirium, Hypothermia, Noncardiac surgery, Prevention

Association between Preoperative Hand Grip Strength and Postoperative Delirium after Cardiovascular Surgery: A Retrospective Study
Kotani, T. Ida, M. Inoue, S. Naito, Y. Kawaguchi, M.
J Clin Med
2023

cardiovascular surgical procedures, delirium, hand strength, postoperative cognitive complications, postoperative period

Plasma HMGB1 levels in postoperative delirium
Kunkel, D. Parker, M. Pearce, R. A. Sanders, R. D. Lennertz, R. C.
Br J Anaesth
2023

Humans, *Emergence Delirium, *HMGB1 Protein, *Cognition Disorders, *Cognitive Dysfunction, Postoperative Complications, damage-associated, molecular patterns, delirium, high mobility group box protein 1, perioperative, neurocognitive disorders, postoperative cognitive dysfunction, surgery

Sleep Loss the night before surgery and incidence of postoperative delirium in adults 65-95 years of age
Leung, J. M. Tang, C. Do, Q. Sands, L. P. Tran, D. Lee, K. A.
Sleep Med
2023

Humans, Adult, Aged, Aged, 80 and over, *Emergence, Delirium/epidemiology/complications, *Delirium/epidemiology/etiology, Postoperative Complications/epidemiology/etiology, Prospective Studies, Incidence, *Sleep Initiation and Maintenance Disorders/complications, Sleep, Risk Factors, Actigraphy, Postoperative delirium, Preoperative sleep disruption, Surgery

The effects of a sensory stimulation intervention for preventing delirium in a surgical intensive care unit: A randomized controlled trial
Liang, S. Chau, J. P. C. Lo, S. H. S. Choi, K. C. Bai, L. Cai, W.
Nurs Crit Care
2023

confusion assessment method for the intensive care unit, delirium, intensive care unit, randomized controlled trial, sensory stimulation

Developing and validating a machine learning ensemble model to predict postoperative delirium in a cohort of high-risk surgical patients: A secondary cohort analysis
Neto, P. C. S. Rodrigues, A. L. Stahlschmidt, A. Helal, L. Stefani, L. C.
Eur J Anaesthesiol
2023

Humans, *Emergence Delirium, *Delirium/diagnosis/epidemiology/etiology, Risk Factors, Cohort Studies, Postoperative Complications/diagnosis/epidemiology/etiology, Machine Learning, Retrospective Studies

Risk factors and outcomes of delirium in hospitalized older Ghanaians
Omuojine, J. P. Bello, T. Wemakor, S. Mante, P. K. Amponsah, G. S. Kusi-Mensah, K. Owusu-Antwi, R. Sarfo, F. S. Ohene, S. Ojagbemi, A.
Int J Geriatr Psychiatry
2023

Humans, Aged, *Delirium/epidemiology, Ghana, Hospitalization, Prospective Studies, Risk Factors, Africa, delirium, incident, length of stay, mortality, older adult, outcome

Prospective analysis of plasma amyloid beta and postoperative delirium in the Interventions for Postoperative Delirium: Biomarker-3 study
Payne, T. Taylor, J. Casey, C. Kunkel, D. Parker, M. Blennow, K. Zetterberg, H. Pearce, R. A. Lennertz, R. C. Sanders, R. D.
Br J Anaesth
2023

Humans, Amyloid beta-Peptides, *Emergence Delirium/diagnosis, Cohort Studies, *Alzheimer Disease, Biomarkers, Alzheimer's disease, amyloid beta, anaesthesia, delirium, dementia, neurocognitive disorders, surgery

Machine learning for prediction of delirium in patients with extensive burns after surgery
Ren, Y. Zhang, Y. Zhan, J. Sun, J. Luo, J. Liao, W. Cheng, X.
CNS Neurosci Ther
2023

delirium, extensive burns, external validation, machine learning, prediction model