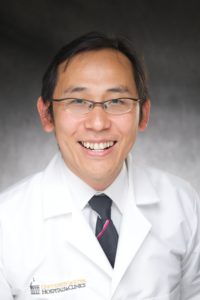 Hi everyone,
My name is Sangil Lee, and I am currently working at the University of Iowa Carver College of Medicine as a clinical associate professor.
Tell us how you got started in delirium research.
My passion for clinical research has been with me since I became a physician in 2005, when we started to see several clinical decision rules and prediction models in various healthcare settings. I completed my training as a dual-boarded in family medicine and emergency medicine, including a chief resident in 2013. After graduating from residency, I worked as a full-time clinician and observation unit director at a community hospital from 2013 to 2016. With zero buydowns, I was able to complete a master's degree in clinical and translational science that gave me a breadth of understanding in statistics, design, and appraisal of clinical research, as well as conducting systematic reviews. I have always intended to integrate my training in family medicine and emergency medicine to discover new evidence in clinical practice.
Since my transition to faculty at the University of Iowa, I have gained an opportunity to collaborate with a multidisciplinary group with a goal to improve the care of older adults. Currently, I am interested in identifying modifiable risk factors for delirium.
Is there a particular clinical experience, patient, or family member that helped you or got you started in delirium research? OR Is there a clinical or quality problem in delirium that you find compelling?
There remains a significant gap in accurately identifying who is at risk for delirium in the acute care setting, including the emergency department, which is often the place to initiate care of the most complicated older adults. As my endeavors to conduct clinical research progress here at the University of Iowa as a faculty member, I aim to advance my career deeper into the clinical research arena in geriatrics, delirium, and implementation science. In summary, I have gone through a somewhat convoluted training in clinical and translational research that puts me in an ideal position to ultimately advance clinical research in the emergency care of older adults.
Describe your pilot award research program.
Delirium is a global cerebral dysfunction seen up to 8% to 64% in the acute care setting. The presence of delirium is associated with a prolonged hospital stay, higher likelihood of skilled nursing facility placement, and 2 to 4-fold increase in mortality. Despite the mortality rate being comparable to myocardial infarction, the fluctuating nature of symptoms, uncertainty of baseline cognitive function, and limited diagnostic modality lead to diagnostic dilemma. By clinical gestalt alone, providers miss up to 80% of patients experiencing delirium in upon presentation to the emergency department (ED). Recently several studies have reported the potential benefit of early screening could lead to 22% reduction of in-hospital mortality rate. Because of this, improving strategies of diagnosing delirium are one high-impact way to improve outcomes across a variety of acute care conditions. The availability of prevention and intervention underscores the importance of developing methods to identify patients at risk for delirium that are useful in the context of high-tempo hospital environments, especially when patients require hospitalization. In our institution, older adults (age 65+) on inpatient units are screened by the Delirium Observation Screening Scale (DOSS) twice daily for delirium, and it provides unique access to rich observational data to develop the delirium prediction models. The aim of our study is to develop and validate a machine learning algorithm for measuring risk of subsequent delirium in high-risk patients based on electronic health record data during ED evaluation. We will approach this issue by proposing innovative machine learning and the evaluation of the contemporary models to predict delirium in the hospital from the index ED visit. The rationale for our aim is the importance of identifying the high-risk population, so targeted screening and intervention can be employed to minimize the development of delirium and any complication.
What parts of NIDUS have been most helpful to you so far? What are you planning to use in the future from NIDUS? What would you tell others who are considering NIDUS resources?
Having a pilot grant from NIDUS helped me to start my career as a clinician-investigator. This is an important recognition from the delirium and aging research community. Also, NIDUS has a large network of established delirium researchers who welcome new investigators to collaborate. These are powerful tools and networks to expand whoever is conducting research in delirium to improve the quality of research, refine the grant, and enhance the clinical practice. I am planning to continue delirium research to improve the care of older adults in the emergency department.