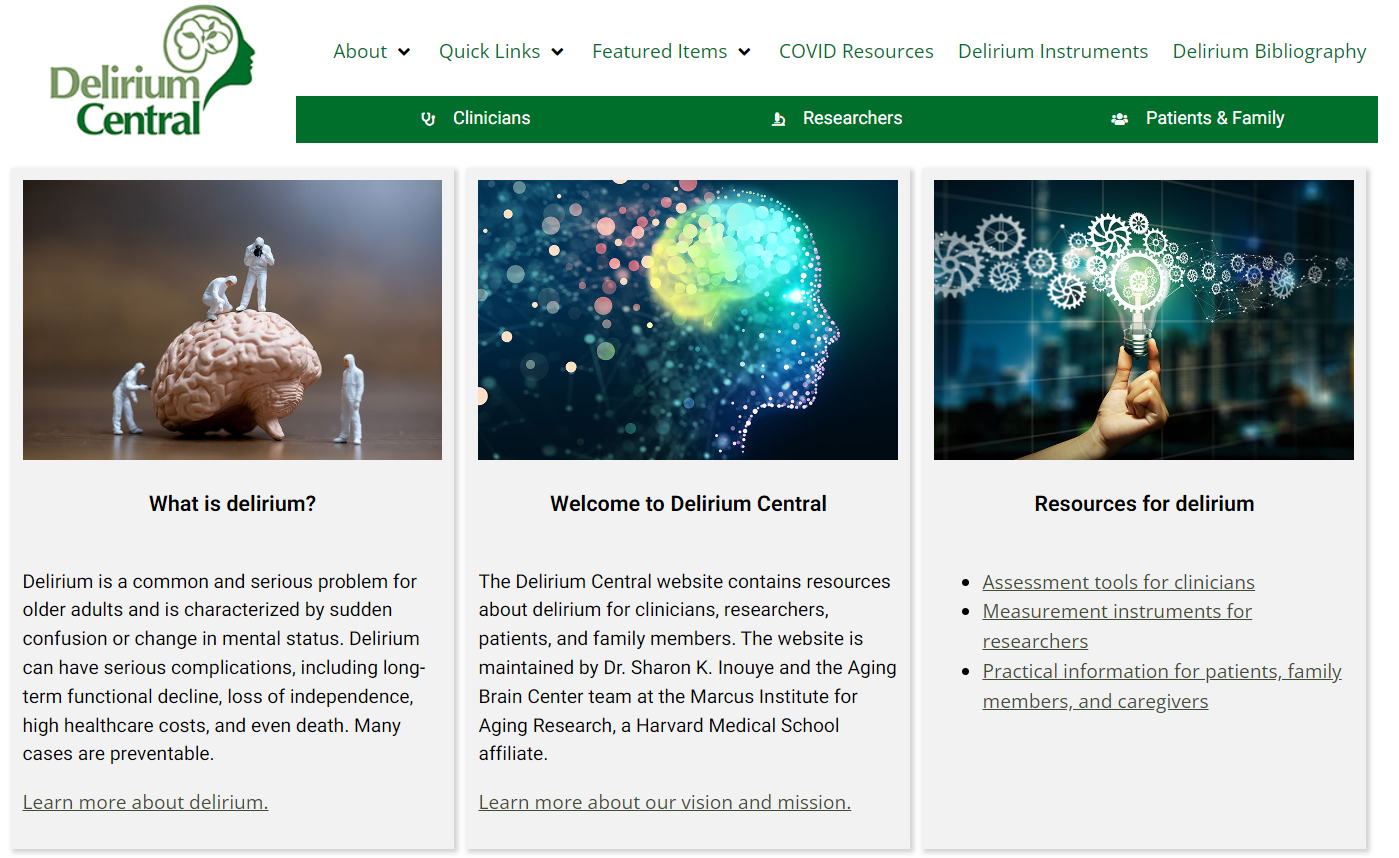 Delirium Central is a newly-launched, delirium-focused website. Maintained by Dr. Sharon K. Inouye and the Aging Brain Center team at the Marcus Institute for Aging Research, a Harvard Medical School affiliate, the site offers delirium resources for clinicians, researchers, patients, and family members. In addition, the site cross-links with NIDUS II.
Delirium Central's vision is promoting a world where delirium prevention and healthy brain aging are realities for all. The major goals of this new initiative is "to inspire and engage the medical and research community to address issues of delirium and healthy brain aging as global priorities."
Explore Delirium Central today.