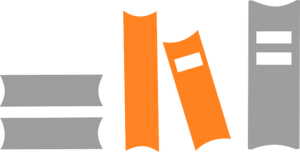 What is the Delirium Bibliography? The searchable Delirium Bibliography page is one of our most popular features, allowing you to quickly gain access to the literature on delirium and acute care of older persons. It is primarily intended for clinicians and researchers interested in exploring these topics. The NIDUS team keeps it updated for you on a monthly basis!
How to Search for Articles: Search by author, title, year, and/or keywords. Each article is indexed by keywords taken from MEDLINE and other relevant databases. Click on the title of the article to read the abstract, journal, etc.
No record was found.
Total Records Found: 5638, showing 100 per page

Title
Authors
Journal
Year
Keywords
Pain, agitation and delirium assessment and management in a community medical-surgical ICU: results from a prospective observational study and nurse survey.
Maximous, R. Miller, F. Tan, C. Camargo, M. Ross, K. Marshall, C. Yung, P. Fleming, D. Law, M. Tsang, J. L. Y.
BMJ Open Qual
2018

attitudes
critical care
nurses
performance measures

Evaluating the risk profile of quetiapine in treating delirium in the intensive care adult population: A retrospective review.
Mangan, K. C. McKinzie, B. P. Deloney, L. P. Leon, S. M. Eriksson, E. A.
J Crit Care
2018

Delirium
QTc prolongation
Quetiapine

Cerebral monitoring of anaesthesia on reducing cognitive dysfunction and postoperative delirium: a systematic review.
Luo, C. Zou, W.
J Int Med Res
2018

Anesthesia/*adverse effects/methods
Cognitive Dysfunction/etiology/*prevention & control
Delirium/etiology/*prevention & control
Electroencephalography
Humans
*Intraoperative Neurophysiological Monitoring/methods
Postoperative Complications/etiology/prevention & control
Randomized Controlled Trials as Topic
Cerebral monitoring
anaesthesia
cognitive dysfunction
meta-analysis
postoperative delirium
systematic review

Dysfunctional cerebral autoregulation is associated with delirium in critically ill adults.
Lee, K. F. Wood, M. D. Maslove, D. M. Muscedere, J. G. Boyd, J. G.
J Cereb Blood Flow Metab
2018

Cerebral autoregulation
cerebral oximetry
critical illness
delirium
near-infrared spectroscopy

Defining delirium in idiopathic Parkinson's disease: A systematic review.
Lawson, R. A. McDonald, C. Burn, D. J.
Parkinsonism and Related Disorders
2018

adult
adverse outcome
article
delirium
diagnosis
female
hospital patient
hospitalization
human
male
motor dysfunction
Parkinson disease
prevalence
prospective study
risk factor
systematic review

Delirium assessment in neuro-critically ill patients: A validation study.
Larsen, L. K. Frokjaer, V. G. Nielsen, J. S. Skrobik, Y. Winkler, Y. Moller, K. Petersen, M. Egerod, I.
Acta Anaesthesiol Scand
2018

acute brain injury
confusion assessment method for the ICU
delirium
intensive care delirium screening checklist
international classification of diseases-10
neurointensive care unit

Benzodiazepine Use and Neuropsychiatric Outcomes in the ICU: A Systematic Review
Kok, L. Slooter, A. J. Hillegers, M. H. van Dijk, D. Veldhuijzen, D. S.
Crit Care Med
2018
Hospital Elder Life Program: Systematic Review and Meta-analysis of Effectiveness
Hshieh, T. T. Yang, T. Gartaganis, S. L. Yue, J. Inouye, S. K.
Am J Geriatr Psychiatry
2018

Delirium prevention
Hospital Elder Life Program
multicomponent nonpharmacological intervention

Predictive Modeling for Geriatric Hip Fracture Patients: Early Surgery and Delirium Have the Largest Influence on Length of Stay.
Hecht, G. Slee, C. A. Goodell, P. B. Taylor, S. L. Wolinsky, P. R.
J Am Acad Orthop Surg
2018
The Erasmus Frailty Score is associated with delirium and 1-year mortality after Transcatheter Aortic Valve Implantation in older patients. The TAVI Care & Cure program.
Goudzwaard, J. A. de Ronde-Tillmans, Mjag El Faquir, N. Acar, F. Van Mieghem, N. M. Lenzen, M. J. de Jaegere, P. P. T. Mattace-Raso, F. U. S.
Int J Cardiol
2019

Delirium
Erasmus Frailty Score
Frailty
Mortality
Prognosis
Transcatheter Aortic Valve Implantation

Transcutaneous electrical acupoint stimulation for prevention of postoperative delirium in geriatric patients with silent lacunar infarction: a preliminary study.
Gao, F. Zhang, Q. Li, Y. Tai, Y. Xin, X. Wang, X. Wang, Q.
Clin Interv Aging
2018

*Acupuncture Points
Aged
Blood-Brain Barrier/physiology
Delirium/physiopathology/*prevention & control
Female
Finland
Humans
Inflammation Mediators/blood
Male
Middle Aged
Neurologic Examination
Postoperative Complications/physiopathology/*prevention & control
Preoperative Care
Risk Factors
Stroke, Lacunar/*complications/physiopathology
Transcutaneous Electric Nerve Stimulation/*methods
blood-brain barrier
delirium
geriatric
lacunar infarction
neuroinflammation
transcutaneous electrical acupoint stimulation

Dexmedetomidine in prevention and treatment of postoperative and intensive care unit delirium: a systematic review and meta-analysis.
Flükiger, J. Hollinger, A. Speich, B. Meier, V. Tontsch, J. Zehnder, T. Siegemund, M.
Annals of Intensive Care
2018

dexmedetomidine
haloperidol
midazolam
placebo
article
bradycardia
clinical outcome
Cochrane Library
drug use
human
hypertension
hypotension
Medline
meta analysis
mortality
postoperative delirium
priority journal
randomized controlled trial (topic)
systematic review

Long-term prognostic value of delirium in elderly patients with acute cardiac diseases admitted to two cardiac intensive care units: a prospective study (DELIRIUM CORDIS).
Falsini, G. Grotti, S. Porto, I. Toccafondi, G. Fraticelli, A. Angioli, P. Ducci, K. Liistro, F. Pieroni, M. Taddei, T. Romanelli, S. Rossi, R. Bolognese, L.
Eur Heart J Acute Cardiovasc Care
2018

Acute Disease
Aged
Aged, 80 and over
Delirium/epidemiology/*etiology
Female
Heart Diseases/*complications/mortality
Humans
Incidence
Intensive Care Units/*statistics & numerical data
Italy/epidemiology
Length of Stay/trends
Male
Prevalence
Prognosis
Prospective Studies
*Risk Assessment
Risk Factors
Survival Rate/trends
Delirium
cardiac intensive care unit
confusion assessment method
elderly
mortality

Persistent Delirium in Elderly patients Three Months After Hospital Discharge from a University Clinic.
Constaín, G. A. Ocampo Saldarriaga, M. V. Velásquez Tirado, J. D. Rodríguez-Gázquez, M. D. L. Á Betancur Morales, L. M. Rico Escobar, J. J. Castilla Agudelo, G. A. Maya Osorno, A. F.
Revista Colombiana de Psiquiatria
2018

aged
article
clinical article
delirium
descriptive research
DSM-5
follow up
hospital discharge
hospitalization
human
longitudinal study
persistent delirium
prevalence

A Web-Based Serious Game on Delirium as an Educational Intervention for Medical Students: Randomized Controlled Trial.
Buijs-Spanjers, K. R. Hegge, H. H. Jansen, C. J. Hoogendoorn, E. de Rooij, S. E.
JMIR Serious Games
2018

delirium
education
medical students
serious game

Relationship Between Near-Infrared Spectroscopy-Derived Cerebral Oxygenation and Delirium in Critically Ill Patients: A Systematic Review.
Bendahan, N. Neal, O. Ross-White, A. Muscedere, J. Boyd, J. G.
J Intensive Care Med
2018

Cam-icu
cerebral oxygenation
critical illness
delirium
intensive care unit
near-infrared spectroscopy

Ability of suvorexant to prevent delirium in patients in the intensive care unit: a randomized controlled trial.
Azuma, K. Takaesu, Y. Soeda, H. Iguchi, A. Uchida, K. Ohta, S. Mishima, S. Inoue, T. Inoue, Y. Oda, J.
Acute Med Surg
2018

Delirium
intensive care unit
prevention
suvorexant

Incidence of postoperative delirium in elderly ambulatory patients: A prospective evaluation using the FAM-CAM instrument.
Aya, A. G. M. Pouchain, P. H. Thomas, H. Ripart, J. Cuvillon, P.
J Clin Anesth
2018

Ambulatory surgery
Elderly
Fam-cam
Postoperative delirium

Potential Role of Exogenous Melatonin Supplement in Delirium Prevention in Critically Ill Patients: A Double-Blind Randomized Pilot Study.
Abbasi, S. Farsaei, S. Ghasemi, D. Mansourian, M.
Iran J Pharm Res
2018

Clinical trial
Critical care
Delirium
Melatonin

Predictive nomogram for postoperative delirium in elderly patients with a hip fracture.
Zhang, X. Tong, D. K. Ji, F. Duan, X. Z. Liu, P. Z. Qin, S. Xu, K. H. Di-li, X. T.
Injury
2018

aged
article
calibration
cognitive defect
comorbidity
controlled study
erythrocyte
female
femoral neck fracture
human
human cell
intensive care
major clinical study
male
nomogram
postoperative delirium
prevention
probability
retrospective study
risk assessment
risk factor
surgery

Advances in dementia with Lewy bodies
Armstrong, M. J.
Ther Adv Neurol Disord
2021

Lewy body dementia
Lewy body disease [MeSH]
dementia with Lewy bodies

Factors Influencing CAM-ICU Documentation and Inappropriate "Unable to Assess" Responses
Awan, O. M. Buhr, R. G. Kamdar, B. B.
Am J Crit Care
2021

Aged, 80 and over
*Delirium/diagnosis
Documentation
Humans
Intensive Care Units
*Nursing Care
Restraint, Physical

Prediction of Postictal Delirium Following Status Epilepticus in the ICU: First Insights of an Observational Cohort Study
Baumann, S. M. Semmlack, S. Hunziker, S. Kaplan, P. W. De Marchis, G. M. Rüegg, S. Marsch, S. Sutter, R.
Crit Care Med
2021

Aged
Benzodiazepines/administration & dosage
Cohort Studies
Delirium/*diagnosis/epidemiology
Female
Humans
Intensive Care Units/organization & administration/statistics & numerical data
Male
Mass Screening/methods/statistics & numerical data
Middle Aged
Proportional Hazards Models
Retrospective Studies
Risk Factors
Seizures/complications/epidemiology
Severity of Illness Index

Dementia as a predictor of morbidity and mortality in patients with delirium.
van Roessel, S. Keijsers, C. J. P. W. Romijn, M. D. M.
Maturitas
2019

advance care planning
Barthel index
caregiver
cognition
daily life activity
delirium
dementia
deterioration
functional status
hospital patient
human
Mini Mental State Examination
morbidity
mortality
mortality rate
review
risk factor

Factors Associated With Delirium Following Electroconvulsive Therapy: A Systematic Review.
Tsujii, T. Uchida, T. Suzuki, T. Mimura, M. Hirano, J. Uchida, H.
J Ect
2019
Predictors of delirium after cardiac surgery in patients with sleep-disordered breathing.
Tafelmeier, M. Knapp, M. Lebek, S. Floerchinger, B. Camboni, D. Creutzenberg, M. Wittmann, S. Zeman, F. Schmid, C. Maier, L. S. Wagner, S. Arzt, M.
Eur Respir J
2019
The trajectory of C-reactive protein serum levels in older hip fracture patients with postoperative delirium.
Slor, C. J. Witlox, J. Adamis, D. Jansen, Rwmm Houdijk, A. P. J. van Gool, W. A. de Jonghe, J. F. M. Eikelenboom, P.
Int J Geriatr Psychiatry
2019

C-reactive protein
hip surgery
inflammation
postoperative delirium

Risk Factors for Postoperative Delirium in Type A Aortic Dissection Patients: A Retrospective Study.
Shi, Q. Mu, X. Zhang, C. Wang, S. Hong, L. Chen, X.
Med Sci Monit
2019
Cortical and subcortical changes in resting-state functional connectivity before and during an episode of postoperative delirium.
Oh, J. Shin, J. E. Yang, K. H. Kyeong, S. Lee, W. S. Chung, T. S. Kim, J. J.
Aust N Z J Pschiatry
2019

Postoperative delirium
central executive network
default mode network
resting-state functional connectivity
salience network
subcortical abnormality

Association of COMT Val(158)Met Polymorphism With Delirium Risk and Outcomes After Traumatic Brain Injury.
Nekrosius, D. Kaminskaite, M. Jokubka, R. Pranckeviciene, A. Lideikis, K. Tamasauskas, A. Bunevicius, A.
J Neuropsychiatry Clin Neurosci
2019

Delirium
Traumatic Brain Injury

Association of earlier extubation and postoperative delirium after coronary artery bypass grafting.
Muller Moran, H. R. Maguire, D. Maguire, D. Kowalski, S. Jacobsohn, E. Mackenzie, S. Grocott, H. Arora, R. C.
Journal of Thoracic and Cardiovascular Surgery
2019

adult
adverse event
anesthesia
article
artificial ventilation
comorbidity
controlled study
coronary artery bypass graft
extubation
female
human
major clinical study
male
perioperative period
postoperative delirium
preoperative evaluation
retrospective study
surgery

Delirium, Dementia, and In-Hospital Mortality: The Results From the Italian Delirium Day 2016, A National Multicenter Study.
Morandi, A. Di Santo, S. G. Zambon, A. Mazzone, A. Cherubini, A. Mossello, E. Bo, M. Marengoni, A. Bianchetti, A. Cappa, S. Fimognari, F. Antonelli Incalzi, R. Gareri, P. Perticone, F. Campanini, M. Penco, I. Montorsi, M. Di Bari, M. Trabucchi, M. Bellell
J Gerontol A Biol Sci Med Sci
2019

Acute hospital
Cognitive impairment
Confusion
Outcomes

Type D personality is a predictor of prolonged acute brain dysfunction (delirium/coma) after cardiovascular surgery.
Matsuishi, Y. Shimojo, N. Unoki, T. Sakuramoto, H. Tokunaga, C. Yoshino, Y. Hoshino, H. Ouchi, A. Kawano, S. Sakamoto, H. Hiramatsu, Y. Inoue, Y.
BMC Psychol
2019

Aged
Brain/physiopathology
Cardiac Surgical Procedures/*psychology
Cohort Studies
Coma/*etiology
Delirium/diagnosis/*etiology
Depression/diagnosis/etiology
Female
Humans
Japan
Male
Middle Aged
Personality
Pilot Projects
Prevalence
*Type D Personality
Critical care
Delirium
Delirium/coma days
Depression
Intensive care units
Thoracic surgery
Type D personality

Delirium after primary percutaneous coronary intervention in aged individuals with acute ST-segment elevation myocardial infarction: A retrospective study.
Li, S. Zhang, X. H. Zhou, G. D. Wang, J. F.
Exp Ther Med
2019

ST-segment elevation
delirium
incidence
myocardial infarction
percutaneous coronary intervention
risk factors

Preventing Delirium Takes a Village: Systematic Review and Meta-Analysis of Delirium Preventive Models of Care.
Khan, A. Boukrina, O. Oh-Park, M. Flanagan, N. A. Singh, M. Oldham, M.
J Hosp Med
2019
Clinical predictors of postoperative delirium, functional status, and mortality in geriatric patients undergoing non-elective surgery for hip fracture.
Harris, M. J. Brovman, E. Y. Urman, R. D.
J Clin Anesth
2019

Delirium
Dementia
Functional status
Geriatric
Hip fracture
Mortality
Outcomes

Impairments in balance and mobility identify delirium in patients with comorbid dementia.
Gual, N. Richardson, S. J. Davis, D. H. J. Bellelli, G. Hasemann, W. Meagher, D. Kreisel, S. H. MacLullich, A. M. J. Cerejeira, J. Inzitari, M. Morandi, A.
Int Psychogeriatr
2019

Delirium
Dementia
Diagnosis and Classification
Motor Disorders

Delirium motor subtypes and prognosis in hospitalized geriatric patients - A prospective observational study.
Evensen, S. Saltvedt, I. Lydersen, S. Wyller, T. B. Taraldsen, K. Sletvold, O.
J Psychosom Res
2019

Dmss
Delirium
Geriatric
Motor subtypes

Delirium risk in non-surgical patients: systematic review of predictive tools.
Dylan, F. Byrne, G. Mudge, A. M.
Arch Gerontol Geriatr
2019

clinical prediction rule
delirium
systematic review

Pain, Opioid Intake, and Delirium Symptoms in Adults Following Joint Replacement Surgery.
Denny, D. L. Lindseth, G. N.
West J Nurs Res
2019

joint replacement surgery
older adults
postoperative pain
subsyndromal delirium

Addition of Vitamin B Complex to Prime Solution in Cobalamin-Deficient Patients to Prevent Postoperative Delirium.
Demirdas, E. Atilgan, K.
The Heart Surgery Forum
2019

vitamin B complex
aged
cardiopulmonary bypass
controlled clinical trial
controlled study
B12 deficiency
delirium
female
human
male
middle aged
postoperative complication
retrospective study
solution and solubility

Postoperative Delirium and Postoperative Cognitive Dysfunction: Overlap and Divergence
Daiello, L. A. Racine, A. M. Yun Gou, R. Marcantonio, E. R. Xie, Z. Kunze, L. J. Vlassakov, K. V. Inouye, S. K. Jones, R. N. Alsop, D. Travison, T. Arnold, S. Cooper, Z. Dickerson, B. Fong, T. Metzger, E. Pascual-Leone, A. Schmitt, E. M. Shafi, M. Cavalla
Anesthesiology
2019
CSF Beta-amyloid 1-42 Concentration Predicts Delirium Following Elective Arthroplasty Surgery in an Observational Cohort Study.
Cunningham, E. L. McGuinness, B. McAuley, D. F. Toombs, J. Mawhinney, T. O'Brien, S. Beverland, D. Schott, J. M. Lunn, M. P. Zetterberg, H. Passmore, A. P.
Ann Surg
2018

adverse outcome
age
aged
Alzheimer disease
article
cerebrospinal fluid
cohort analysis
comorbidity
controlled study
drug therapy
female
hip
human
incidence
knee arthroplasty
major clinical study
male
outcome assessment
postoperative delirium
preoperative evaluation
risk factor
spinal anesthesia
surgery
amyloid beta protein
amyloid beta protein[1-42]
apolipoprotein E
endogenous compound
opiate

Three Nurse-administered Protocols Reduce Nutritional Decline and Frailty in Older Gastrointestinal Surgery Patients: A Cluster Randomized Trial.
Chia-Hui Chen, C. Yang, Y. T. Lai, I. R. Lin, B. R. Yang, C. Y. Huang, J. Tien, Y. W. Chen, C. N. Lin, M. T. Liang, J. T. Li, H. C. Huang, G. H. Inouye, S. K.
J Am Med Dir Assoc
2019

Frailty
Hospital Elder Life Program
Ileus
nutritional status
surgery

Moderate hypercapnia may not contribute to postoperative delirium in patients undergoing bronchoscopic intervention.
Cheng, Q. Li, L. Yang, M. Sun, L. Li, R. Huang, R. Ma, J.
Medicine
2019

Age Factors
Aged
Anesthesia, General/*adverse effects
Bronchoscopy/*adverse effects
Deep Sedation/*adverse effects
Delirium/*etiology
Female
Humans
Hypercapnia/*complications
Male
Middle Aged
Multivariate Analysis
Operative Time
Postoperative Complications/*etiology/psychology
Risk Factors

Evaluation of a method to estimate the point prevalence of cognitive impairment and delirium in a multi-campus Australian health service.
Casey, P. Darzins, P. Webb-St Mart, M. Baldwin, C. Riddell, K. Johnson, C. Cross, W.
Australas J Ageing
2019

adult
cognitive impairment
delirium
prevalence

Effect of Targeting Mean Arterial Pressure During Cardiopulmonary Bypass by Monitoring Cerebral Autoregulation on Postsurgical Delirium Among Older Patients: A Nested Randomized Clinical Trial.
Brown, C. H. th Neufeld, K. J. Tian, J. Probert, J. LaFlam, A. Max, L. Hori, D. Nomura, Y. Mandal, K. Brady, K. Hogue, C. W. Shah, A. Zehr, K. Cameron, D. Conte, J. Bienvenu, O. J. Gottesman, R. Yamaguchi, A. Kraut, M.
JAMA Surg
2019
A Comparison of Resource Utilization in the Management of Anticholinergic Delirium Between Physostigmine and Nonantidote Therapy.
Boley, S. P. Stellpflug, S. J.
Annals of Pharmacotherapy
2019

adult
adverse event
article
bradycardia
clinical decision making
clinical pharmacology
controlled study
delirium
drug therapy
female
gender
human
institutional review
intensive care unit
intubation
major clinical study
male
medical record review
resource allocation
retrospective study
seizure
toxicology
vomiting
cholinergic receptor blocking agent
physostigmine

Do health care professionals worry about delirium? Relatives' experience of delirium in the intensive care unit: A qualitative interview study.
Bohart, S. Merete Moller, A. Forsyth Herling, S.
Intensive Crit Care Nurs
2019

Delirium
Family
Intensive care units
Interview
Qualitative research
Relatives

The association of indwelling urinary catheter with delirium in hospitalized patients and nursing home residents: an explorative analysis from the "Delirium Day 2015".
Bo, M. Porrino, P. Di Santo, S. G. Mazzone, A. Cherubini, A. Mossello, E. Bianchetti, A. Musicco, M. Ferrari, A. Ferrara, N. Filippini, C. Trabucchi, M. Morandi, A. Bellelli, G.
Aging Clinical and Experimental Research
2019

indwelling urinary catheter
aged
aged hospital patient
article
cognitive defect
daily life activity
delirium
female
functional status assessment
geriatric assessment
health status
human
major clinical study
male
multicenter study
multivariate logistic regression analysis
nursing home patient
nutritional assessment
prevalence

Assessment of analgesia, sedation, physical restraint and delirium in patients admitted to Spanish intensive care units. Proyecto ASCyD.
Arias-Rivera, S. López-López, C. Frade-Mera, M. J. Via-Clavero, G. Rodríguez-Mondéjar, J. J. Sánchez-Sánchez, M. M. Acevedo-Nuevo, M. Gil-Castillejos, D. Robleda, G. Cachón-Pérez, M. Latorre-Marco, I.
Enfermeria intensiva
2019

NCT03773874
adult
agitation
analgesia
article
delirium
female
human
intensive care unit
major clinical study
male
multicenter study
nursing assessment
prevalence
prospective study
sedation

Influence of early elective tracheostomy on the incidence of postoperative complications in patients undergoing head and neck surgery.
Meier, J. Wunschel, M. Angermann, A. Ettl, T. Metterlein, T. Klingelhöffer, C. Reichert, T. E. Ritzka, M.
BMC Anesthesiology
2019

endotracheal tube
adult
aged
article
artificial ventilation
clinical article
controlled study
elective surgery
endotracheal intubation
female
head and neck surgery
hospitalization
human
incidence
intensive care unit
male
medical record review
microsurgery
morbidity
mortality rate
oropharynx tumor
patient transport
pneumonia
postoperative delirium
risk benefit analysis
surgical risk
tissue graft
tracheostomy
treatment duration
very elderly

Pharmacological Prevention of Postoperative Delirium: A Systematic Review and Meta-Analysis of Randomized Controlled Trials.
Liu, Y. Li, X. J. Liang, Y. Kang, Y.
Evidence-Based Complementary and Alternative Medicine
2019

cyproheptadine
dexamethasone
dexmedetomidine
donepezil
gabapentin
haloperidol
hypertonic solution
ketamine
melatonin
methylprednisolone
nimodipine
olanzapine
ondansetron
pregabalin
risperidone
rivastigmine
yokukansan
tryptophan
bradykinesia
clinical outcome
drug efficacy
human
hypertension
incidence
meta analysis
mortality
postoperative delirium
randomized controlled trial (topic)
review
risk reduction
systematic review
tachycardia
therapy effect
tj 54

Delirium: Medical Students' Knowledge and Effectiveness of Different Teaching Methods.
Baessler, F. Ciprianidis, A. Rizvi, A. Z. Weidlich, J. Wagner, F. L. Klein, S. B. Baumann, T. C. Nikendei, C. Schultz, J. H.
Am J Geriatr Psychiatry
2019

adult
analysis of covariance
article
controlled study
curriculum
delirium
female
gender
Germany
human
learning
male
medical education
medical school
medical student
multiple choice test
post hoc analysis
questionnaire
randomized controlled trial
recall
self evaluation
software
videorecording

Low Plasma Cholinesterase Activity is Associated With Postoperative Delirium After Noncardiac Surgery in Elderly Patients: AProspective Observational Study.
Zhao, B. Ni, Y. Tian, X.
Psychosomatics
2019

acetylcholinesterase
cholinesterase
aged
alcohol consumption
APACHE
article
blood sampling
cervical spine
cholinesterase blood level
cognition
cohort analysis
comparative study
consciousness level
controlled study
enzyme activity
female
gastrectomy
Han Chinese
human
incidence
laminectomy
major clinical study
male
observational study
postoperative delirium
postoperative period
prospective study
subtotal gastrectomy
surgical approach
surgical intensive care unit
total hip replacement
total knee arthroplasty

Interventions for preventing delirium in older people in institutional long-term care.
Clegg A, Siddiqi N, Heaven A, Young J, Holt R
The Cochrane database of systematic reviews
2014

Aged, Delirium, chemically induced, Fluid Therapy, Frail Elderly, Humans, Institutionalization, Long-Term Care, Medication Reconciliation, Randomized Controlled Trials as Topic

Effect of flurbiprofen axetil on postoperative delirium for elderly patients.
Wang, X. Wang, Y. Hu, Y. Wang, L. Zhao, W. Wei, L. Chen, H. Han, F.
Brain Behav
2019

elder
flurbiprofen axetil
patient-controlled analgesia
postoperative delirium

Clinical and prognostic implications of delirium in elderly patients with non–ST-segment elevation acute coronary syndromes.
Vives-Borrás, M. Martínez-Sellés, M. Ariza-Solé, A. Vidán, M. T. Formiga, F. Bueno, H. Sanchís, J. Alegre, O. Durán-Cambra, A. López-Palop, R. Abu-Assi, E. Sionis, A.
Journal of Geriatric Cardiology
2019

aged
article
bleeding
cognitive defect
confounding variable
controlled study
female
hospital infection
hospitalization
human
incidence
major clinical study
male
mortality
multicenter study
non st segment elevation acute coronary syndrome
nursing home
prognosis
propensity score
prospective study
risk factor
very elderly
diuretic agent

Brain network disintegration as a final common pathway for delirium: a systematic review and qualitative meta-analysis.
van Montfort, S. J. T. van Dellen, E. Stam, C. J. Ahmad, A. H. Mentink, L. J. Kraan, C. W. Zalesky, A. Slooter, A. J. C.
Neuroimage Clin
2019

Aging
Brain
Cognitive impairment
Connectome
Delirium
Networks

Predictive Factors of Postoperative Delirium in Patients After Pancreaticoduodenectomy.
Tomimaru, Y. Park, S. A. Shibata, A. Miyagawa, S. Noguchi, K. Noura, S. Imamura, H. Shirakawa, T. Dono, K.
J Gastrointest Surg
2019

Delirium
Pancreaticoduodenectomy
Postoperative delirium

Bach to the Basics: Implementation and Impact of a Postoperative, Inpatient Personalized Music Program for Older Adults.
Sharda, N. Mattoon, E. Matters, L. Prewitt, J. McDonald, S. Sloane, R. Cassas, C. White, H.
J Perianesth Nurs
2019

delirium prevention
geriatric
music implementation
perioperative

Screening for delirium after surgery: validation of the 4 A's test (4AT) in the post-anaesthesia care unit.
Saller, T. MacLullich, A. M. J. Schafer, S. T. Crispin, A. Neitzert, R. Schule, C. von Dossow, V. Hofmann-Kiefer, K. F.
Anaesthesia
2019

delirium
post-anaesthesia care unit
postoperative complications

Measuring the distress related to delirium in older surgical patients and their relatives.
Partridge, J. S. L. Crichton, S. Biswell, E. Harari, D. Martin, F. C. Dhesi, J. K.
Int J Geriatr Psychiatry
2019

carer and relative distress
distress thermometer
older people
postoperative delirium
psychological and emotional distress

Functional Outcomes After Hip Fracture in Independent Community-Dwelling Patients.
Ouellet, J. A. Ouellet, G. M. Romegialli, A. M. Hirsch, M. Berardi, L. Ramsey, C. M. Cooney, L. M., Jr. Walke, L. M.
Journal of Hospital Medicine
2019

adult
article
delirium
drug therapy
human
neuroleptic agent

Clinical characteristics and prognosis for delirium in Spanish internal medicine departments: An analysis from a large clinical-administrative database.
Marco, J. Mendez, M. Cruz-Jentoft, A. J. Garcia Klepzig, J. L. Calvo, E. Canora, J. Zapatero, A. Barba, R.
Rev Clin Esp
2019

Anciano
Big data
Big data.
Delirio
Delirium
Elderly
Internal medicine
Medicina interna
Mortality risk
Prognosis
Pronostico
Riesgo de mortalidad

Reducing Delirium and Improving Patient Satisfaction With a Perioperative Mindfulness Intervention: A Mixed-Methods Pilot Study.
Lisann-Goldman, L. R. Pagnini, F. Deiner, S. G. Langer, E. J.
Holistic Nursing Practice
2019

adult
anxiety
article
controlled study
exercise
female
heart
hospitalization
human
incidence
male
mindfulness
patient satisfaction
pilot study
postoperative delirium
surgery
surgical patient
thorax surgery

Association between Inpatient Delirium and Hospital Readmission in Patients >/= 65 Years of Age: A Retrospective Cohort Study.
LaHue, S. C. Douglas, V. C. Kuo, T. Conell, C. A. Liu, V. X. Josephson, S. A. Angel, C. Brooks, K. B.
J Hosp Med
2019
Feasibility and acceptability of family administration of delirium detection tools in the intensive care unit: a patient-oriented pilot study.
Krewulak, K. D. Sept, B. G. Stelfox, H. T. Ely, E. W. Davidson, J. E. Ismail, Z. Fiest, K. M.
CMAJ Open
2019
Diabetes and elevated preoperative hba1c level as risk factors for postoperative delirium after cardiac surgery: An observational cohort study.
Kotfis, K. Szylińska, A. Listewnik, M. Brykczyński, M. Ely, E. W. Rotter, I.
Neuropsychiatric Disease and Treatment
2019

creatinine
hemoglobin A1c
insulin
oral antidiabetic agent
age
aged
artery disease
article
cohort analysis
controlled study
creatinine blood level
diabetes mellitus
disease association
DSM-5
female
heart failure
heart surgery
hemoglobin blood level
human
major clinical study
male
observational study
postoperative delirium
preoperative period
retrospective study
risk assessment
risk factor

Evaluation of Changes in Functional Status in the Year after Aortic Valve Replacement.
Kim, D. H. Afilalo, J. Shi, S. M. Popma, J. J. Khabbaz, K. R. Laham, R. J. Grodstein, F. Guibone, K. Lux, E. Lipsitz, L. A.
JAMA Intern Med
2019

aged
aortic valve replacement
article
cohort analysis
data analysis
deterioration
female
follow up
frailty
functional status
human
major clinical study
male
postoperative delirium
priority journal
prospective study
self report
surgical aortic valve replacement
task performance
telephone interview
transcatheter aortic valve implantation
very elderly

Association of electroencephalogram trajectories during emergence from anaesthesia with delirium in the postanaesthesia care unit: an early sign of postoperative complications.
Hesse, S. Kreuzer, M. Hight, D. Gaskell, A. Devari, P. Singh, D. Taylor, N. B. Whalin, M. K. Lee, S. Sleigh, J. W. García, P. S.
British Journal of Anaesthesia
2019

fentanyl
hydromorphone
ketamine
morphine
nitrous oxide
adult
adverse outcome
aged
alcohol consumption
analgesia
anesthesia
article
cardiovascular disease
cerebrovascular accident
chronic kidney failure
chronic obstructive lung disease
clinical outcome
comorbidity
dementia
disease association
electroencephalogram
electroencephalography monitoring
female
follow up
general anesthesia
hospital readmission
hospitalization
human
kidney failure
length of stay
major clinical study
male
maximum likelihood method
medical history
medical record review
mild cognitive impairment
morbidity
mortality risk
neurologic disease
observational study
orthopedic surgery
pain assessment
Parkinson disease
perioperative period
peroperative care
postoperative care
postoperative complication
postoperative delirium
prediction
priority journal
recovery room
risk factor
spine surgery

Evaluation of a Multidisciplinary Pain, Agitation, and Delirium Guideline in Mechanically Ventilated Critically Ill Adults.
Heim, M. Draheim, R. Krupp, A. Breihan, P. O'Rourke, A. Wells, J. Fish, J.
Hosp Pharm
2019

analgesics
anesthetics
critical care
respiratory
conflicts of interest with respect to the research, authorship, and/or
publication of this article.

Risk factors for postoperative delirium in patients undergoing microvascular decompression.
He, Z. Cheng, H. Wu, H. Sun, G. Yuan, J.
PLoS One
2019
Preliminary investigation of predictors of distress in informal caregivers of patients with delirium superimposed on dementia.
Grossi, E. Lucchi, E. Gentile, S. Trabucchi, M. Bellelli, G. Morandi, A.
Aging Clin Exp Res
2019

Delirium superimposed on dementia
Predictors of distress in caregivers
Stress

Use of the confusion assessment method in multicentre delirium trials: training and standardisation.
Green, J. R. Smith, J. Teale, E. Collinson, M. Avidan, M. S. Schmitt, E. M. Inouye, S. K. Young, J.
BMC Geriatr
2019

Confusion assessment method
Delirium
Multicentre studies
Training

Distinguishing characteristics of delirium in a skilled nursing facility in Spain: Influence of baseline cognitive status.
Franco, J. G. Trzepacz, P. T. Gaviria, A. M. Sepulveda, E. Vinuelas, E. Palma, J. Grau, I. Vilella, E.
Int J Geriatr Psychiatry
2019

Delirium
dementia
diagnosis
intermediate care facilities
mild cognitive impairment
skilled nursing facilities

Modifiable Risk Factors for Delirium in Critically Ill Trauma Patients: A Multicenter Prospective Study.
Duceppe, M. A. Williamson, D. R. Elliott, A. Para, M. Poirier, M. C. Delisle, M. S. Deckelbaum, D. Razek, T. Desjardins, M. Bertrand, J. C. Bernard, F. Rico, P. Burry, L. Frenette, A. J. Perreault, M.
J Intensive Care Med
2019

delirium
intensive care unit
risk factors
trauma

Delirium after hip hemiarthroplasty for proximal femoral fractures in elderly patients: Risk factors and clinical outcomes.
de Jong, L. van Rijckevorsel, V. A. J. I. M. Raats, J. W. Klem, T. M. A. L. Kuijper, T. M. Roukema, G. R.
Clinical Interventions in Aging
2019

hip prosthesis
Mathys CCA
Palamed G
age
aged
article
clinical outcome
confusion
controlled study
Delirium Observation Screening Scale
dementia
disease association
disease duration
female
geriatric surgery
geriatrician
hip hemiarthroplasty
hospital admission
hospital discharge
hospitalization
human
major clinical study
male
medical record
mortality rate
Netherlands
neurologic examination
nursing home
overall survival
pneumonia
postoperative delirium
prediction
proximal femur fracture
rating scale
retrospective study
risk factor
surgical infection
teaching hospital
time to treatment
urinary tract infection
very elderly

Frailty Identification and Care Pathway: An Interdisciplinary Approach to Care for Older Trauma Patients.
Bryant, E. A. Tulebaev, S. Castillo-Angeles, M. Moberg, E. Senglaub, S. S. O'Mara, L. McDonald, M. Salim, A. Cooper, Z.
J Am Coll Surg
2019
Validation of the O3DY French Version (O3DY-F) for the Screening of Cognitive Impairment in Community Seniors in the Emergency Department.
Bedard, C. Boucher, V. Voyer, P. Yadav, K. Eagles, D. Nadeau, A. Carmichael, P. H. Pelletier, M. Gouin, E. Berthelot, S. Daoust, R. Lague, A. Gagne, A. J. Emond, M.
J Emerg Med
2019

cognitive impairment
emergency department
screening tool
seniors
validation

Identification of delirium and subsyndromal delirium in intensive care patients.
Bastos, A. S. Beccaria, L. M. Silva, D. C. D. Barbosa, T. P.
Rev Bras Enferm
2019
Off-label use of antipsychotics and associated factors in community living older adults.
Bakouni, H. Berbiche, D. Vasiliadis, H. M.
Aging Ment Health
2019

age
aged
Alzheimer disease
article
Canada
community living
controlled study
drug database
drug therapy
education
female
human
insomnia
insurance
major clinical study
major depression
male
off label drug use
organic brain syndrome
outpatient
prevalence
antidepressant agent
benzodiazepine
neuroleptic agent

Assessment of analgesia, sedation, physical restraint and delirium in patients admitted to Spanish intensive care units. Proyecto ASCyD
Arias-Rivera, S. Lopez-Lopez, C. Frade-Mera, M. J. Via-Clavero, G. Rodriguez-Mondejar, J. J. Sanchez-Sanchez, M. M. Acevedo-Nuevo, M. Gil-Castillejos, D. Robleda, G. Cachon-Perez, M. Latorre-Marco, I.
Enferm Intensiva
2019

Contenciones mecanicas
Critical care
Cuidados intensivos
Delirio
Delirium
Dolor
Evaluacion en enfermeria
Nursing assessment
Pain
Physical restraint
Sedacion
Sedation

Medication and medical diagnosis as risk factors for falls in older hospitalized patients.
Wedmann, F. Himmel, W. Nau, R.
Eur J Clin Pharmacol
2019

Accidental falls
Aged
Hospital
Matched case-control study
Mirtazapine
Psychotropic drugs
Serotonin and noradrenaline reuptake inhibitors
Z-drugs

The inclusion of delirium in version 2 of the National Early Warning Score will substantially increase the alerts for escalating levels of care: findings from a retrospective database study of emergency medical admissions in two hospitals.
Mohammed, M. A. Faisal, M. Richardson, D. Scally, A. Howes, R. Beatson, K. Irwin, S. Speed, K.
Clin Med (London)
2019

News2
National Early Warning Score
alert
delirium
escalation

Factors Associated with Length of Stay in Hospital Patients with and Without Dementia.
Möllers, T. Perna, L. Ihle, P. Schubert, I. Bauer, J. Brenner, H.
Journal of Alzheimer's Disease
2019

adult
age
aged
article
cohort analysis
controlled study
delirium
delusional disorder
dementia
depression
female
Germany
hallucination
hospitalization
human
length of stay
major clinical study
male
mental disease
priority journal
psychosis
retrospective study
risk factor
very elderly

Does a Year Have 6 Months or 12? Implications for Delirium Detection Among Hospitalized Older General Medicine Patients.
Zhou, W. Ngo, L. H. Inouye, S. K. Gallagher, J. Husser, E. K. Fick, D. M. Marcantonio, E. R.
Journal of General Internal Medicine
2018

adult
article
delirium
general practice
human

Serum soluble fibrinogen-like protein 2 concentration predicts delirium after acute pancreatitis.
Xu, W. B. Hu, Q. H. Wu, C. N. Fan, Z. K. Song, Z. F.
Brain Behav
2019

acute pancreatitis
delirium
fibrinogen-like protein 2
severity

Use of the brief Confusion Assessment Method in a veteran palliative care population: A pilot validation study.
Wilson, J. E. Boehm, L. Samuels, L. R. Unger, D. Leonard, M. Roumie, C. Ely, E. W. Dittus, R. S. Misra, S. Han, J. H.
Palliat Support Care
2019

cognition
delirium
end-of-life
palliative care
screening

Relative cerebral hyperperfusion during cardiopulmonary bypass is associated with risk for postoperative delirium: a cross-sectional cohort study.
Thudium, M. Ellerkmann, R. K. Heinze, I. Hilbert, T.
BMC Anesthesiology
2019

Cardiac surgery
Cardiopulmonary bypass
Cerebral blood flow
Delirium
Transcranial Doppler sonography

Prediction of postoperative delirium by comprehensive geriatric assessment among elderly patients with hip fracture.
Tao, L. Xiaodong, X. Qiang, M. Jiao, L. Xu, Z.
Ir J Med Sci
2019

Comprehensive geriatric assessment
Elderly
Hip fracture
Postoperative delirium

The Overlap Between Falls and Delirium in Hospitalized Older Adults: A Systematic Review.
Sillner, A. Y. Holle, C. L. Rudolph, J. L.
Clin Geriatr Med
2019

Delirium
Falls
Hospital
Older adults
Systematic review

Depth of sedation as an interventional target to reduce postoperative delirium: mortality and functional outcomes of the Strategy to Reduce the Incidence of Postoperative Delirium in Elderly Patients randomised clinical trial.
Sieber, F. Neufeld, K. J. Gottschalk, A. Bigelow, G. E. Oh, E. S. Rosenberg, P. B. Mears, S. C. Stewart, K. J. Ouanes, J. P. P. Jaberi, M. Hasenboehler, E. A. Wang, N. Y.
British Journal of Anaesthesia
2019

NCT00590707
aged
anesthesia level
article
body mass
Charlson Comorbidity Index
controlled study
daily life activity
disease course
disease severity
female
functional assessment
geriatric patient
hip fracture
human
intervention study
Kaplan Meier method
logistic regression analysis
major clinical study
male
mobilization
mortality
postoperative delirium
priority journal
proportional hazards model
randomized controlled trial
risk factor
scoring system
spinal anesthesia

Delirium Incidence and Functional Outcomes After Transcatheter and Surgical Aortic Valve Replacement.
Shi, S. M. Sung, M. Afilalo, J. Lipsitz, L. A. Kim, C. A. Popma, J. J. Khabbaz, K. R. Laham, R. J. Guibone, K. Lee, J. Marcantonio, E. R. Kim, D. H.
J Am Geriatr Soc
2019

aortic valve replacement
delirium
functional status
transcatheter aortic valve replacement

Effect of perioperative administration of dexmedetomidine on delirium after cardiac surgery in elderly patients: a double-blinded, multi-center, randomized study.
Shi, C. Jin, J. Qiao, L. Li, T. Ma, J. Ma, Z.
Clin Interv Aging
2019

anesthesia
cardiac surgery
dexmedetomidine
elderly patients
postoperative delirium

Perspectives on the Delirium Experience and Its Burden: Common Themes Among Older Patients, Their Family Caregivers, and Nurses.
Schmitt, E. M. Gallagher, J. Albuquerque, A. Tabloski, P. Lee, H. J. Gleason, L. Weiner, L. S. Marcantonio, E. R. Jones, R. N. Inouye, S. K. Schulman-Green, D.
Gerontologist
2019

*Burden
*Confusion
*Delirium
*Hospitalization
*Severity

Association of Persistent Intense Thirst With Delirium Among Critically Ill Patients: A Cross-sectional Study.
Sato, K. Okajima, M. Taniguchi, T.
J Pain Symptom Manage
2019

Thirst
critically ill
delirium

Role of Epileptic Activity in Older Adults With Delirium, a Prospective Continuous EEG Study.
Sambin, S. Gaspard, N. Legros, B. Depondt, C. De Breucker, S. Naeije, G.
Front Neurol
2019

Ncse
continuous EEG
delirium
interictal discharges
seizures

Surgical delay is a risk factor of delirium in hip fracture patients with mild–moderate cognitive impairment.
Pioli, G. Bendini, C. Giusti, A. Pignedoli, P. Cappa, M. Iotti, E. Ferri, M. A. Bergonzini, E. Sabetta, E.
Aging Clinical and Experimental Research
2019

age
aged
article
cognitive defect
comorbidity
comparative study
daily life activity
delirium
disease severity
female
functional disease
functional status
health status
hip fracture
human
Katz index
length of stay
major clinical study
male
retrospective study
Short Portable Mental Status Questionnaire
surgery
surgical delay
therapy delay
very elderly
walking

Cerebrospinal Fluid Spermidine, Glutamine and Putrescine Predict Postoperative Delirium Following Elective Orthopaedic Surgery.
Pan, X. Cunningham, E. L. Passmore, A. P. McGuinness, B. McAuley, D. F. Beverland, D. O'Brien, S. Mawhinney, T. Schott, J. M. Zetterberg, H. Green, B. D.
Sci Rep
2019