Delirium Research Catalog *Now Live*
Currently accepting submissions, the NIDUS Delirium Research Catalog is a database of completed or ongoing studies that include delirium as an outcome or predictor.  The catalog includes study meta-data (like a "table of contents") such as study design, sample characteristics, collected biospecimens, neuroimaging tests, neuropsychological testing and pharmacologic intervention. The purpose of the catalog is to allow researchers to search for studies on delirium, facilitating collaboration, secondary data analyses and pilot studies to enable advances in the field of delirium research. Each study entry includes contact information for the relevant study staff, allowing researchers to develop connections and seek out existing data, resources, or information that can complement their own research.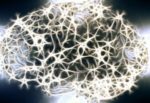 Access to the NIDUS Delirium Research Catalogue is available to all delirium researchers through registration as a NIDUS member on this site. We  invite you to submit your own delirium studies for inclusion in the catalog as well. Please see  instructions below on how to enter a study.  The resource browser, which will enable you to search for and extract study data from the database, is still in development. More information and instructions to search the catalog will be made available on this site as we continue development. If you have any questions, please contact us at nidus@bidmc.harvard.edu.
Please note, in order to browse the catalog or submit a study, you will need to create or log in to your free deliriumnetwork.org account.
Enter study data *Currently accepting entries**
If you have a completed or ongoing study involving delirium as a predictor or outcome that you would like to submit to the NIDUS Delirium Research Catalog, please review the information below to learn how to submit your study.  
To submit your study, you must complete the study entry form which collects basic information about the study to be included in the database. Completion of the form will take less than 20 minutes.
Please note our inclusion criteria:
Human studies including genetic, biomarker and neuroimaging studies
Delirium as either the primary or secondary outcome, or predictor
Minimum sample size=20
Any study within a larger study that uses a distinctly different sample, adds new types of measures (e.g. imaging, biomarkers), or has a different Principal Investigator should be entered separately. Sub-studies using the same sample and measures as the parent study and with the same PI should not be re-entered.
For questions, contact the NIDUS Research Resource Core at nidus@bidmc.harvard.edu.
You will need the following information to complete an entry in our database:
A deliriumnetwork.org account – you may register an account for free on this page or log in using a Google account.
Primary contact person for study AND Study PI contact information (email address and phone number)
Basic information about your study including, but not limited to:

study design
sample size
citations for journal articles which describe your study methods
an abstract describing study methods and results (could be abstract from primary study paper, poster, etc.).
specific information about your study population (size, age, inclusion/exclusion criteria)
specific information about your study methods (interventions used, if applicable, types of delirium measures used, types of samples or neuroimaging collected)
general information about current study status and availability of data for sharing and collaboration

Please note: information submitted to the catalog, including contact information, will be publicly accessible via the resource browser.
Click here to access the form when you are ready to begin. Note: some users have reported difficulty accessing the form when using Internet Explorer. For best results, we recommend using Chrome or Firefox.
Look up studies in the resource browser *Available now*
To help connect researchers with potential collaborators and study data, we have developed a web-based application (the "resource browser") that allows users to view and search for information about studies entered by other delirium researchers.
You can search for specific information in the catalog, or sort and filter the catalog to find studies relevant to your work. You can also download PDF abstracts of specific studies, or export excel files for multiple studies. The resource browser is now active.
Click here to access the Delirium Research Catalog Browser  
Please note, in order to browse the catalog, you will need to create or log in to your free deliriumnetwork.org account.