Research Resources Core: Delirium Research Catalog
Currently under development, the NIDUS Delirium Research Catalog is a database of completed or ongoing studies that include delirium as an outcome or predictor.  The catalog will include study metadata (like a "table of contents") such as study design, sample characteristics, collected biospecimens, neuroimaging tests, neuropsychological testing and pharmacologic intervention. The purpose of the catalog is to allow researchers to search studies on delirium, facilitating collaboration, secondary data analyses and pilot studies to enable advances in the field of delirium research. Each study entry includes contact information for the relevant study staff, allowing researchers to develop connections and seek out existing data, resources, or information that can complement their own research.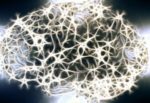 Access to the NIDUS Delirium Research Catalog is available to all delirium researchers through registration as a NIDUS member on this site. Once active, we will invite you to submit your own delirium studies for inclusion in the catalog as well. If you have a completed study involving delirium as a predictor or outcome that you would like to submit to the NIDUS Delirium Research Catalog, please contact nidus@hsl.harvard.edu. More information and instructions on how to use the catalog will be made available on this site as we continue development.