NIDUS is committed to providing mentorship and career development opportunities for trainees, junior faculty, or mid-career researchers new to the delirium field. These opportunities include a virtual mentorship program, an annual delirium "Boot Camp" (see below) and other  lectures and training opportunities throughout the year.
NIDUS Delirium Boot Camp
9th Annual NIDUS Delirium Bootcamp:
The Inter-Relationship between Delirium and ADRD
Rizzo Center, University of North Carolina, Chapel Hill, NC
Sunday November 7 to Tuesday November 9, 2021
The Center of Excellence in Delirium in Aging: Research, Training and Educational Enhancement (CEDARTREE) was formed in 2013 through a K07 grant from the NIH with the goal of advancing research and training in delirium. Each year, CEDARTREE offered an intensive, 2.5 day-long workshop encompassing all aspects of delirium research, from study design and methodology to updates on current research in the field to a practice grant review session. Now, this has been merged with NIDUS as the NIDUS Delirium Boot Camp. Now in its 9th year, the Delirium Boot Camp is open to researchers from a variety of backgrounds, professions and research areas; however, the application process is selective due to the limited number of spots available each year.  Thus far more than 100 candidates have attended the Boot Camp.
Goal
The over-arching goal of the Bootcamp is to develop a multidisciplinary pipeline of well-trained translational, epidemiologic and clinical delirium researchers. The Boot Camp offers a mock grant review, in-depth training on use of the CAM, a number of breakout sessions, and multiple  didactic sessions covering a wide range of topics relevant to clinical and translational delirium research.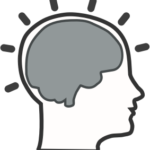 Organizing Committee
The 2021 NIDUS Bootcamp is planned by an Organizing Committee co-chaired by Jan Busby-Whitehead, MD and John Devlin, PharmD.  A full list of Organizing Committee members is listed here.
2021 Bootcamp Program
The program for the 9th Annual NIDUS Delirium Bootcamp can be found here. While the Inter-Relationship between Delirium and Alzheimer's Disease and Related Dementia (ADRD) is the theme for the 2021 Bootcamp, there will be a wide range of interdisciplinary programming and investigators not focused on ADRD-related outcomes are encouraged to apply.
2021 Application Procedure
Applications for the 2021 Bootcamp are now open and can be found here.  The deadline for applying is 5Pm EST on Friday July 23, 2021
Please refer all questions about the 2021 Bootcamp to Kristen Ruck at kristen_ruck@med.unc.edu
Lectures and other training opportunities: In addition to the Delirium Boot Camp and mentoring programs, we are pleased to offer additional training opportunities throughout the year. You can find information about these resources on our website and by subscribing to our email list.
NIDUS Bootcamp 2021 informational zoom session
Resources
2017 Delirium Boot Camp Slides and Audio
2018 Delirium Boot Camp Videos
NIDUS Boot Camp Invitation by Dr. Donna Fick
Popular topics from past Boot Camps:
Mock NIH Study Section for grant review
Interactive training on use of the CAM, CAM-S and 3D-CAM
Non-pharmacologic intervention for delirium
Use of biomarkers in delirium research
Neuroimaging and neurophysiologic approaches
Methodological challenges in delirium research
Animal models for delirium
Clinical Trials