NIDUS is committed to providing mentorship and career development opportunities for trainees, junior faculty, or mid-career researchers new to the delirium field. These opportunities include a virtual mentorship program, an annual delirium "Boot Camp" (see below) and other  lectures and training opportunities throughout the year.
CEDARTREE-NIDUS Delirium Boot Camp
The Center of Excellence in Delirium in Aging: Research, Training and Educational Enhancement (CEDARTREE) was formed in 2013 through a K07 grant from the NIH with the goal of advancing research and training in delirium. Each year, CEDARTREE offered an intensive, 2.5 day-long workshop encompassing all aspects of delirium research, from study design and methodology to updates on current research in the field to a practice grant review session. Now, this has been merged with NIDUS as the CEDARTREE/NIDUS Delirium Boot Camp. The Delirium Boot Camp is open to researchers from a variety of backgrounds and research areas; however, the application process is selective due to the limited number of spots available each year.  Thus far 85 candidates have attended the Boot Camp.
The Boot Camp offers a mock grant review, in-depth training on use of the CAM, and many other didactic sessions covering a wide range of topics relevant to delirium research. More information on the next Boot Camp application cycle will be posted here and announced through our email list and social media.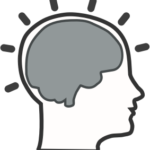 Virtual Mentoring Opportunities: Through the virtual mentoring program, postdocs and junior faculty can be paired with experienced researchers for a 1-on-1 mentoring experience conducted virtually through our online platform. This platform will provide an opportunity for trainees and junior researchers to benefit from the experience of successful faculty in the delirium field, to learn tips for successful publishing, grant writing and running studies. If you are interested in participating either as a mentee or mentor, please email Donna Fick, dmf21@psu.edu for more information.

Lectures and other training opportunities: In addition to the Delirium Boot Camp and mentoring programs, we are pleased to offer additional training opportunities throughout the year. You can find information about these resources on our website and by subscribing to our email list.
Webinar Series
Using NIDUS Resources for Career Development and Collaboration
January 21, 2021 12pm EST: Building Connections and Collaborations using the NIDUS Delirium Research Hub and Communication Site by Sarinnapha Vasunilashorn, PhD
February 18, 2021 12pm EST: Using NIDUS Research HUB for developing systematic reviews and meta analyses by Esther Oh, MD, PhD
March 25, 2021 12pm EST: Use of the NIDUS Resources to Advance Research: A Real World Example by Karin Neufeld, MD, MPH
Resources
"Writing and Publishing your Delirium Research: Practical Tips from an Editor" - Webinar slides by Donna Fick, RN, GCNS-BC, PhD, FAAN, posted with permission (3/2/2018).
"Building a Research Enterprise"" - Webinar slides by Wes Ely, MD, MPH, posted with permission (4/30/2018).
"Partnering with Family in Delirium Research: Lessons Learned from a Boot Camp Alumni" - recorded webinar by Kirsten Fiest, PhD from the 2019 Webinar Series on NIDUS Mentorship and Career Development, posted 6/21/2019.
"Statistical Issues in Trial Design" - recorded webinar by Dr. Rameela Chandrasekhar from the 2019 Clinical Trials Webinar Series, posted with permission
"Pragmatic Trial Design" - recorded webinar by Dr. Matt Wall Semler from the 2019 Clinical Trials Webinar Series, posted with permission, webinar slides posted here
"Clinical Trials" - recorded webinar by Dr. E. Wesley Ely & Dr. Pratik Pandharipande from the 2019 Clinical Trials Webinar Series, posted with permission
"Pearls from a Journal Editor" - recorded webinar by Dr. Donna Fick from the 2020 Disseminating Delirium Research Webinar Series, posted with permission, webinar slides posted here
"How to Get Writing Done" - recorded webinar by Dr. Sharon Inouye from the 2020 Disseminating Delirium Research Webinar Series, posted with permission, webinar slides posted here
"Tips on Poster/Slide Design" - recorded webinar by Eva Zeisky from the 2020 Disseminating Delirium Research Webinar Series, posted with permission, webinar slides posted here
2017 Delirium Boot Camp Slides and Audio
2018 Delirium Boot Camp Videos
NIDUS Boot Camp Invitation by Dr. Donna Fick
Popular topics from past Boot Camps:
Mock NIH Study Section for grant review
Interactive training on use of the CAM, CAM-S and 3D-CAM
Non-pharmacologic intervention for delirium
Use of biomarkers in delirium research
Neuroimaging and neurophysiologic approaches
Methodological challenges in delirium research
Animal models for delirium
Clinical Trials