NIDUS is a collaborative, multidisciplinary network dedicated to the acceleration of scientific discovery in delirium research, through focused collaboration and creation of sustainable infrastructure to enhance innovative and high-quality research.
NIDUS was created in response to a call from the National Institutes on Aging to support a collaborative network to advance scientific research on the causes, mechanisms, outcomes, diagnosis, prevention, and treatment of delirium in older adults.
NIDUS II Pilot Grant Information Session (09/09/21)
Learn more about the NIDUS Focus Areas
NIDUS Registration
Sign up for FREE NIDUS membership with access to delirium resources
NIDUS mailing list
Sign up for our email list to receive our newsletters and occasional program announcements
Recent Posts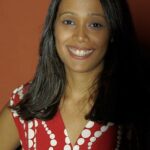 Dr. Franchesca Arias is a tenure track assistant professor in the neuropsychology area. She received her doctorate from Fordham University and completed her internship and post-doctoral fellowship at the University of Florida. Dr. Arias' research interests center around the intersection between cognitive aging, contextual and socioeconomic factors, and medical conditions in older adults.
Join us for the virtual AGS CoCare®: HELP Special Interest Group Meeting hosted by GSA on Tuesday, October 11th at 4pm ET – Click here to register now. Please note: you do not have to be a GSA member to attend the SIG meeting. The meeting will cover how sites got their HELP programs started, overcame barriers, and have […]
Delirium Research Hub by the Numbers