NIDUS is a collaborative, multidisciplinary network dedicated to the acceleration of scientific discovery in delirium research, through focused collaboration and creation of sustainable infrastructure to enhance innovative and high-quality research.
NIDUS was created in response to a call from the National Institutes on Aging to support a collaborative network to advance scientific research on the causes, mechanisms, outcomes, diagnosis, prevention, and treatment of delirium in older adults.
NIDUS II Pilot Grant Information Session (09/09/21)
Delirium Research Hub by the Numbers
Recent Posts
Use of low-dose intraoperative ketamine does not lower levels of postoperative pain or reduce delirium in older adults undergoing surgery, according to a new study led by Michael Avidan, MBBCh, Professor of Anesthesiology and Surgery at Washington University St. Louis and NIDUS co-investigator. The findings from this multi-site randomized trial were published online on May 30 […]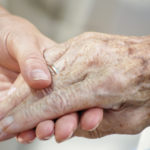 The differences between delirium and dementia can be difficult to spot. If an elderly man with Alzheimer's disease tends to become confused or agitated in the evening (a condition often known as "sundowning") is his behavior dementia- or delirium-related? Moreover, what are the biological bases that differ between delirium and dementia? New research published in […]
Stay up to date with NIDUS!
Sign up for our email list to receive our newsletters and occasional program announcements