NIDUS is a collaborative, multidisciplinary network dedicated to the acceleration of scientific discovery in delirium research, through focused collaboration and creation of sustainable infrastructure to enhance innovative and high-quality research.
NIDUS was created in response to a call from the National Institutes on Aging to support a collaborative network to advance scientific research on the causes, mechanisms, outcomes, diagnosis, prevention, and treatment of delirium in older adults.
Greetings from Dr. Sharon Inouye!
Learn more about the NIDUS Focus Areas
Delirium Research Hub by the Numbers
Recent Posts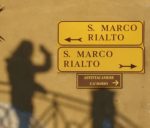 Have you ever felt confused? Perhaps, you were visiting another country where everyone around you spoke a different language? You've lost your way to your hotel and didn't know how to ask for directions?  This situation can be unnerving to the most level-headed person. Yet, this is but a glimpse of what it must feel […]
The International Federation of Delirium Societies (I-Delirium) World Delirium Awareness Day – March 15, 2017 The inaugural World Delirium Day aims to raise delirium awareness and inspire positive action among healthcare workers and the community to prevent, detect early and care for people with delirium, around the globe. This effort was launch by I-Delirium, the International […]
Stay up to date with NIDUS!
Sign up for our email list to receive our newsletters and occasional program announcements