NIDUS is a collaborative, multidisciplinary network dedicated to the acceleration of scientific discovery in delirium research, through focused collaboration and creation of sustainable infrastructure to enhance innovative and high-quality research.
NIDUS was created in response to a call from the National Institutes on Aging to support a collaborative network to advance scientific research on the causes, mechanisms, outcomes, diagnosis, prevention, and treatment of delirium in older adults.
Greetings from Dr. Sharon Inouye!
Learn more about the NIDUS Focus Areas
Delirium Research Hub by the Numbers
Recent Posts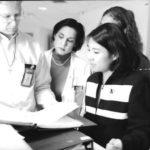 This post was contributed by Vanja Douglas, MD, and Stephanie Rogers, MD, both of the University of California San Francisco School of Medicine. Delirium is increasingly being recognized as a potential area of hospital quality measurement. In several ways, delirium represents an ideal quality metric because standardization of care in this area is likely to […]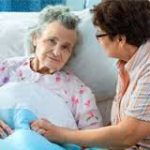 Mary's 86-year-old mother Eileen has been living with her and her family for the past two years. Eileen is a widow with mild dementia. She is pleasant, communicative, and able to perform simple ADLs. Mary's husband and her adult children help provide support, while Mary provides most of the caregiving tasks. Last week Eileen […]
Stay up to date with NIDUS!
Sign up for our email list to receive our newsletters and occasional program announcements