NIDUS is a collaborative, multidisciplinary network dedicated to the acceleration of scientific discovery in delirium research, through focused collaboration and creation of sustainable infrastructure to enhance innovative and high-quality research.
NIDUS was created in response to a call from the National Institutes on Aging to support a collaborative network to advance scientific research on the causes, mechanisms, outcomes, diagnosis, prevention, and treatment of delirium in older adults.
NIDUS II Pilot Grant Information Session (09/09/21)
Delirium Research Hub by the Numbers
Recent Posts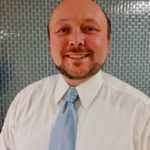 Interview by Claire Horne, Communications Specialist, UNC Center for Aging and Health. Adrian Austin is a pulmonary critical care physician, geriatrician, and delirium researcher at University of North Carolina-Chapel Hill. He leads the UNC-CH working group of investigators ("I-DUNC") for better delirium assessment and education. Adrian currently has two delirium-related pilot studies underway at UNC: […]
[updated 10/30/19] Applications for the 2019 NIDUS Pilot Grant Awards are due Thursday, Nov. 7 2019. We have compiled responses to some NIDUS Pilot Grant FAQs here to help assist applicants during the process. If you have additional questions or would like further clarification, please contact NIDUS@hsl.harvard.edu. Applicants may also be interested in reviewing the […]
Stay up to date with NIDUS!
Sign up for our email list to receive our newsletters and occasional program announcements