NIDUS is a collaborative, multidisciplinary network dedicated to the acceleration of scientific discovery in delirium research, through focused collaboration and creation of sustainable infrastructure to enhance innovative and high-quality research.
NIDUS was created in response to a call from the National Institutes on Aging to support a collaborative network to advance scientific research on the causes, mechanisms, outcomes, diagnosis, prevention, and treatment of delirium in older adults.
Greetings from Dr. Sharon Inouye!
Learn more about the NIDUS Focus Areas
Delirium Research Hub by the Numbers
Recent Posts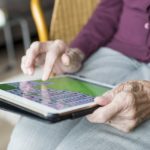 Case example Sandra, a 75 year old single female, was found lying on the floor of her home by her long-time neighbor. She was not oriented to who she was, where she lived, or the year. She was brought to the emergency room and found to have a urinary tract infection, sepsis (a blood infection), […]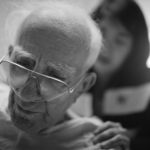 Post contributed by A.M. Barrett, Kessler Foundation Bill hasn't been himself, and his family is very concerned. A retired professor, Bill seemed to do very well after his stroke, and was in good spirits and clearly on the road to recovery during the first two days of his hospitalization on a stroke unit. On the […]
Stay up to date with NIDUS!
Sign up for our email list to receive our newsletters and occasional program announcements