NIDUS is a collaborative, multidisciplinary network dedicated to the acceleration of scientific discovery in delirium research, through focused collaboration and creation of sustainable infrastructure to enhance innovative and high-quality research.
NIDUS was created in response to a call from the National Institutes on Aging to support a collaborative network to advance scientific research on the causes, mechanisms, outcomes, diagnosis, prevention, and treatment of delirium in older adults.
NIDUS II Pilot Grant Information Session (09/09/21)
Delirium Research Hub by the Numbers
Recent Posts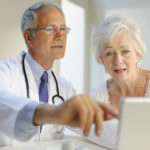 Contributed by Tatiana Abrantes, BS, Research Assistant, and Annie Racine, PhD, MPA, Postdoctoral Fellow, Marcus Institute for Aging Research, Hebrew SeniorLife Behind many ill patients suffering from delirium is the selfless and inimitable care by a family member, offering support in a variety of ways, whether physically, emotionally or financially. Consider this hospital scene: a […]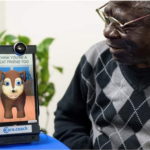 Contributed by Nick Bott, Psy.D, from the Clinical Excellence Research Center at the Stanford University School of Medicine, Stanford, CA The Hospital Elder Life Program (HELP) is a well-established multi-domain nonpharmacological intervention for the prevention of delirium in hospitalized older people.1 Strengths of HELP include its focus on early intervention for delirium prevention, the targeted […]
Stay up to date with NIDUS!
Sign up for our email list to receive our newsletters and occasional program announcements