NIDUS is a collaborative, multidisciplinary network dedicated to the acceleration of scientific discovery in delirium research, through focused collaboration and creation of sustainable infrastructure to enhance innovative and high-quality research.
NIDUS was created in response to a call from the National Institutes on Aging to support a collaborative network to advance scientific research on the causes, mechanisms, outcomes, diagnosis, prevention, and treatment of delirium in older adults.
Learn more about the NIDUS Focus Areas
Delirium Research Hub by the Numbers
Recent Posts
Consider submitting a symposium, workshop or roundtable proposal, or oral or poster presentation abstract for the 8th Annual American Delirium Society Meeting, June 10-12 in San Francisco CA! This is a great meeting to share your work, learn, and network with others in the field. Please see below or visit the ADS 2018 website (http://americandeliriumsociety.org/ads-2018) […]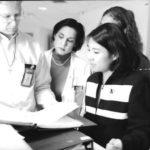 This post was contributed by Vanja Douglas, MD, and Stephanie Rogers, MD, both of the University of California San Francisco School of Medicine. Delirium is increasingly being recognized as a potential area of hospital quality measurement. In several ways, delirium represents an ideal quality metric because standardization of care in this area is likely to […]
Stay up to date with NIDUS!
Sign up for our email list to receive our newsletters and occasional program announcements