NIDUS is a collaborative, multidisciplinary network dedicated to the acceleration of scientific discovery in delirium research, through focused collaboration and creation of sustainable infrastructure to enhance innovative and high-quality research.
NIDUS was created in response to a call from the National Institutes on Aging to support a collaborative network to advance scientific research on the causes, mechanisms, outcomes, diagnosis, prevention, and treatment of delirium in older adults.
NIDUS II Happy Hour Video (September 9, 2021)
Learn more about the NIDUS Focus Areas
Delirium Research Hub by the Numbers
Recent Posts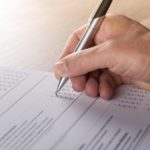 Contributed by Edward R. Marcantonio, MD, SM, Professor of Medicine, Harvard Medical School and Director, NIDUS Delirium Research Hub (Research Resources Core) Are you a junior investigator just starting a career in delirium research?  An experienced investigator getting into a new area of research, like biomarkers or neuroimaging? Are you interested in publicizing your work, […]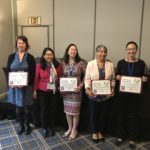 Contributed by Heidi Lindroth, PhD, RN, Postdoctoral Fellow at Indiana University School of Nursing and Indiana University School of Medicine, Center for Aging Research Envision this future for those hospitalized with an acute illness. Early mobilization is the standard of care. Patients use in-bed cycling and play interactive Wii games to maintain strength and recover […]
Stay up to date with NIDUS!
Sign up for our email list to receive our newsletters and occasional program announcements