NIDUS is a collaborative, multidisciplinary network dedicated to the acceleration of scientific discovery in delirium research, through focused collaboration and creation of sustainable infrastructure to enhance innovative and high-quality research.
NIDUS was created in response to a call from the National Institutes on Aging to support a collaborative network to advance scientific research on the causes, mechanisms, outcomes, diagnosis, prevention, and treatment of delirium in older adults.
NIDUS II Happy Hour Video (September 9, 2021)
Learn more about the NIDUS Focus Areas
Delirium Research Hub by the Numbers
Recent Posts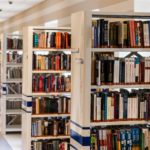 Contributed by Maggie Webb, BA, Research Associate, Marcus Institute for Aging Research, Hebrew SeniorLife We are thrilled to announce that the NIDUS website is now home to a widely used resource in the delirium clinical and research community: the Delirium Bibliography! Specifically designed for busy clinicians, the Delirium Bibliography is your one-stop shop for searching […]

Every other month, the Delirium Research Hub selects an investigator and research study included in the Delirium Research Hub to feature as a Spotlight Investigator. This month, we are featuring Dr. Olga Boukrina, PhD, for her study "Neglect and Delirium," which investigates a potential neural mechanism underlying the link between delirium and spatial neglect in […]
Stay up to date with NIDUS!
Sign up for our email list to receive our newsletters and occasional program announcements